Halloween Costumes: What to Expect
It doesn't matter the age. It doesn't matter the lifestyle.
For 364 days of the year, you need to dress up as you. There is an expectation to act professional and mature. However, on October 31st of every single year, regardless of age, you can dress and act like someone else with the help of various Halloween Costumes.
It begs the question is Halloween just another holiday or a necessary event to let loose and not be so serious for one day, or night? We could dive deeper into the discussion or simply appreciate Halloween costumes for what they are worth — something you will only dawn one night a year, for a year, or a representation of one of the most memorable and enjoyable days you appreciate of recent memory.
The fantastic thing about Halloween costumes is they exist in all shapes and sizes. Of course they are first and foremost designed for the young ones; however, there is no reason to exclude the adults in the process. You may spend little or a lot for the perfect Halloween costume depending on your budget. All of it doesn't really matter so long as you have a blast!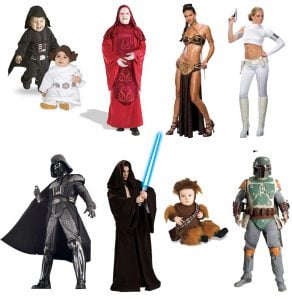 The primary topics to consider when deciding on Halloween costumes for this year include:
1) Is the costume for me or my child?
2) How much do I plan to spend on a costume?
3) What type of costume do I need? Is it something timely or comical?
Of course for a lot of adults going to a party the traditional example is to lean on something funny. Halloween costumes serve as the ideal conversation starter and what better way to do that through comedy? However, when you are dealing with children you will most likely already have a clear idea of what he or she wants to "be" for Halloween.
Unfortunately, manufacturers have a tendency to take advantage of raising prices for costumes due to the demand of the event. Consequently, the best advice one can offer is to plan early. Whether you are ordering the costume online or purchasing at a local store, prices are bound to rise as the date gets closer. Fittingly, you can plan ahead by purchasing the outfit well in advance as to not hand over money for costly "overnight shipping" (if paying online) or by waiting for the last minute to do so in person.
Furthermore, you may create the costume personally. You would be surprised at how many compliments will be dished out when you create something for you or your child from scratch rather than buy something that thousands of other people are wearing as a costume for the same occasion across the country. Originality is unique — especially on Halloween. Plus it may or may not save you money.
Regardless, Halloween is a fun holiday for children and adults alike and that should never be understated. Feel free to celebrate the occasion with as much joy as possible, much of which derives from the costume that allows you (or a loved one) to be someone else for an evening.
Facebook Comments