Halloween Crafts
There is a reason that Halloween is one of the most popular holidays of the year. For the children, Halloween is the one night of the year that you get to stay up late, dress up in a costume as someone or something else, trick or treat, carve pumpkins and watch scary movies. As for adults, Halloween is a great excuse to act and feel like a child again by dressing up and socializing with friends. Another reason October 31 is one the most memorable days of the year is the Halloween crafts leading up to or participated in on the night of. There are literally hundreds of Halloween crafts – some of which are very easy and affordable to make, others of which are more complicated and require lots of time.
Pumpkins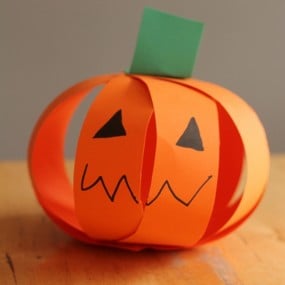 Quick — what is the one word that comes to mind when you think of Halloween?
Most would say pumpkin is the word that is synonymous with October and the holiday so needless to say it's no surprise there are numerous Halloween crafts exclusive to pumpkins.
The most common, and timeless Halloween craft is carving a pumpkin into classic shapes such as the jack-o-lantern or witches and monsters. The jack-o-lantern dates way back and is a tradition many families make a priority to do each October. Of course, when it comes to carving you are dealing with knives, so make safety a priority and handle the sharp utensils until the children are of an appropriate age.
Candy Corn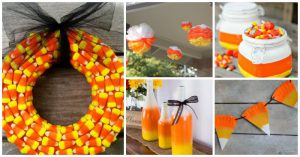 Candy corn is yet another treat synonymous with Halloween yet disappears for much of the other eleven months of the year. As a result, if you are considering new craft ideas for this Halloween don't forget candy corn as its colorful, small size makes it ideal for decorating stuff.
Decorative Rock Monsters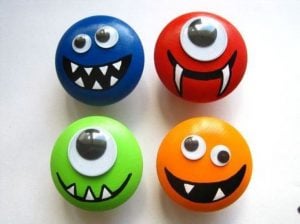 Painting rocks have become a trendy craft idea not just for Halloween but year round here in 2017. Decorating rocks is a fun and cheap activity for the entire family which is why it has taken off as an artistic and crafty venture. And what better way to celebrate Halloween by painting the rocks into monsters or other "spooky characters" associated with October 31.
Halloween Leaf Bags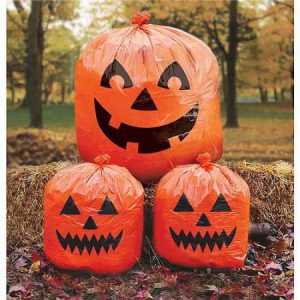 The leaves always start falling around Halloween which makes a mess in the front and backyard. Thankfully, you can find a way to make what otherwise would come across as a boring chore by purchasing Halloween leaf bags that make pumpkins or witches when filled up with leaves. You'll be surprised how much the children will like it and be a big help to you as well!
Facebook Comments