Administrative Professionals Day
Also known as Secretary's Day, Administrative Professionals Day recognizes the efforts of administrative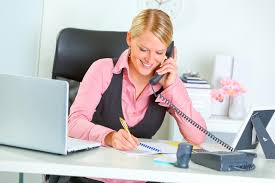 workers, which include secretaries, receptionists, and administrative assistants. Administrative Professional Week is celebrated the last full week in April, with Administrative Professionals day taking place on Wednesday. Many offices in all categories of business recognize the work of their administrative staff by throwing parties, buying goodies, or taking their administrative staff out for lunch.
Administrative Professionals Day is one of the most significant holidays celebrated specifically in the workplace. Community events take place, and many people give their administrative worker flowers or candy. Some offices honor the holiday by providing educational programs or training for their administrative staff.
Duties of administrative professionals include managing schedules and office space, answering phones, office work such as faxing or copying, and other general support.
National Background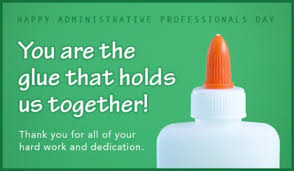 The National Secretaries Association (now International Association of Administrative Professionals, with an initiative led by Rachel Smith, the organization's president, and Dictaphone Corporation president C. King Woodbridge, were part of a council addressing the problem of America's shortage of skilled office workers. Along with Harry F. Klemfuss from Young & Rubicam, the group campaigned for a designated week to celebrate office workers, which was established in the first week of June in 1952 by U.S. Secretary of Commerce Charles Sawyer, with Wednesday as National Secretaries Day. It was moved to April in 1955.
The holiday has undergone a few name changes. In 1981, it was changed to National Secretaries Week and in 2000, it was finally changed to Administrative Professional Week/Day in order to include administrative workers besides secretaries.
The goal of the holiday is to commend the work of administrative workers and to spread awareness concerning potential careers in administrative work.