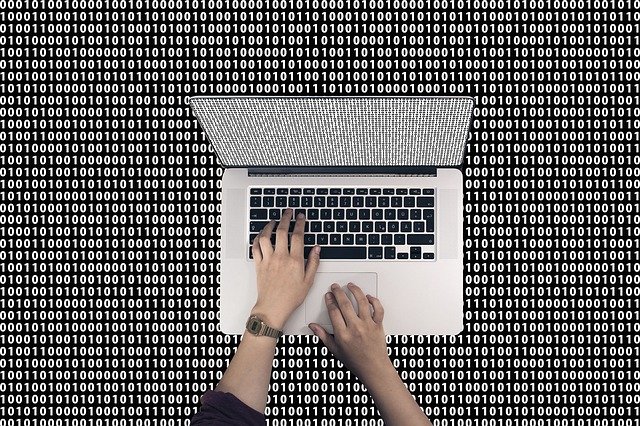 Computer Science Salary
Computer Science Salary
Computer science is the study of computer science and their processes, including software and hardware designs, practical applications and impacts on society. Knowing if you are right for a computer science career would mean you should evaluate whether you have strong problem solving, analysis and computer, programing skills. If you know you have those capabilities then you are on track to beginning your new career as on of the many computer science career options available.
When you begin studying you will learn critical communication, analytical, and technological skills that will build your expertise and prepare you for whichever technology based profession you may desire.
Listed below are a few computer science professions, along with description and salary, offered after you have completed your studies.
Programmer analyst
Average Salary: $71,666 per year
Job description: Programmer design and develop computer systems and software as well as repair and update existing programs. Depending on the company, programmer analysts may work with industry-specific computer systems and tailor such systems based on the company's needs. They may also collaborate with project managers to make sure that timelines are met and perform a cost analysis to help management determine the system's financial feasibility.
Technical support engineer
Approximate salary: $72,224 per year
Job description: Also known as IT support engineers, technical support engineers are responsible for reviewing and troubleshooting hardware and software problems. They might work to help an organization determine and fix internal technical issues, or they might assist clients or customers on behalf of their company. They typically provide support over the computer, on the phone or in person.
E-commerce business analyst
Approximate salary: $74,919 per year
Job description: E-commerce business analysts are responsible for analyzing a business's online retail sales data. They generate online sales reports, analyze trends in customer purchases and review changes in the online retail market. They may also present this information to advertising managers and work with developers to help tailor online transaction processes. Beyond sales, e-commerce analysts may monitor a company's search engine ranking, web analytics, advertising campaign results and branding across a website.
Business continuity analyst
Approximate salary: $74,919 per year
Job description: Business continuity analysts are responsible for ensuring that organizations recover data and resume normal operations following disasters or blackouts. These professionals research and prepare recovery strategies based on potential losses and possible risks. Business continuity analysts also train employees within companies to perform recovery plans in the event of a blackout or other serious malfunction.
Systems analyst
Approximate salary: $79,823 per year
Job description: Systems analysts maintain an up-to-date computer system for a company or organization. They must check both the software and hardware currently being used and recommend or design new programs to better meet the needs of the organization. In most cases, the systems analyst also performs a cost-benefit analysis to make sure any proposed modifications are fiscally responsible.
Database developer
Approximate salary: $84,946 per year
Job description: Also known as database programmers or database designers, database developers create and maintain computer systems that organize files and information in easily accessible and manageable ways. It's their responsibility to ensure that a company's database runs efficiently and to troubleshoot and fix issues that occur. They also set user permissions, monitor data security and create backups.
Software developer
Approximate salary: $86,470 per year
Job description: Software developers work with computer programmers, software engineers, graphic designers and other IT professionals to create, develop and produce new computer applications. They create new technology and designs after analyzing user needs and developing programs that meet those needs. Other responsibilities include ensuring that programs work properly and fixing any glitches.
UX designer
Approximate salary: $90,207 per year
Job description: User-experience (UX) designers create the look and feel of a specific computer interface. They make sure software products are functional and user-friendly. UX designers usually work on teams, applying their skills to a website or computer applications.
Database administrator
Approximate salary: $92,553 per year
Job description: Database administrators are responsible for storing, presenting, organizing, using and analyzing data and database management software. They strive to meet the information needs of an organization. This can include integrating data from old systems to new systems and setting up new computer databases. Database administrators also regularly perform routine tests to make sure that a database is running properly.
IT project manager
Approximate salary: $93,372 per year
Job description: Information technology (IT) project managers are responsible for all aspects of taking an IT plan from conception to completion. They are responsible for keeping employees on track from the beginning to the end of an IT project, making sure that the project is completed within budget constraints and by the deadline. They also update schedule or deadline when requirements change or project facets become overdue.
.NET developer
Approximate salary: $94,161 per year
Job description: .NET developers design web for business systems. They write and test software and applications using various programming languages. They are also involved in integrating these applications into existing business systems. Also, they create and maintain coding documentation, application maintenance logs and project progress reports.
IT auditor
Approximate salary: $98,822 per year
Job description: IT auditors are responsible for gathering information about the overall operations, controls and practices within organizations. IT auditors also check computer networks to determine issues such as fraud, mismanagement and inefficiency while creating means of improving user interface, security and processing capabilities. They also assess the business, physical and financial controls to ensure that companies adhere to organizations and government regulations to secure data and records.
Front end developer
Approximate salary: $102,697 per year
Job description: Front end developers make sites and applications as user-friendly as possible. They may work with designers to make sure that the design plan will allow the website to operate effectively when implemented with code. They may also help identify and fix issues with the site or app and ensure that the site is optimized so that it quickly generates results and can support the amount of data necessary.
Java developer
Approximate salary: $103,461 per year
Job description: Also known as Java applications developers, Java developers are responsible for creating and implementing Java applications. They make sure that a website is properly authenticating user data and recognizing the need to update Java-based applications. Java developers also produce design documents, participate in program testing and use Java programming language to modify the design of a website. They may also be required to examine and solve technical problems and serve as an advisor to IT staff members.
Software engineer
Approximate salary: $106,496 per year
Job description: Software engineers oversee the development of new software in a range of industries. They are closely involved in the research, development, design and operational testing steps of the software development process. Some software engineers focus on building software for operating systems, while others create specialized computer applications and programs.
Network security engineer
Approximate salary: $115,197 per year
Job description: A network security engineer is responsible for the provisioning, configuration, deployment and maintenance of the network and security-related software and hardware. These include virtual private networks (VPNs), various network-monitoring tools, switches, routers and firewalls. Network security engineers are an organization's first line of defense against cyber attacks or potential security threats. This means they must know how to mitigate security threats that become evident as well as how to prepare and strategize before any security threat is enacted.
Mobile developer
Approximate salary: $115,817 per year
Job description: Mobile developers are tech professionals responsible for designing, creating and maintaining mobile applications. They may work closely with computer engineers and analysts in using programming languages to develop the necessary specifications for software. They may also test, debug and improve mobile applications and often collaborate with design and product teams to do so.
Data scientist
Approximate salary: $121,897 per year
Job description: Data scientists analyze, interpret and synthesize large amounts of raw data into results that are more easily understood. They must use various computer programming languages to convert data into various forms and create algorithms to solve problems. They may oversee analyzing data sets to solve real-world problems that businesses and organizations face, such as how to implement new company healthcare policies or how to manufacture a product in a more cost-effective way.
DevOps engineer
Approximate salary: $121,996 per year
Job description: Development operations (DevOps) engineers implement automated applications and transition an organization to cloud technology. They may also develop and execute methods to ensure transparency for applications and work with engineers or product managers to determine and fix a variety of issues in the application. They may also evaluate an organization's security needs and provide recommendations on the best solutions.
Software architects
Approximate salary: $139,099 per year
Job description: Software architects are responsible for designing and developing software applications and systems. They create software tailored to the client's requirements or create products geared for consumers, such as desktop applications and games. They also act as high-level decision-makers in the process, making design choices to technical standards, such as coding standards and platforms.
As you can see, the listed professions above go from lowest to highest salary based on expertise. With the proper education and mindset, either of these computer science professions could be of your choice along with a clear path of success.