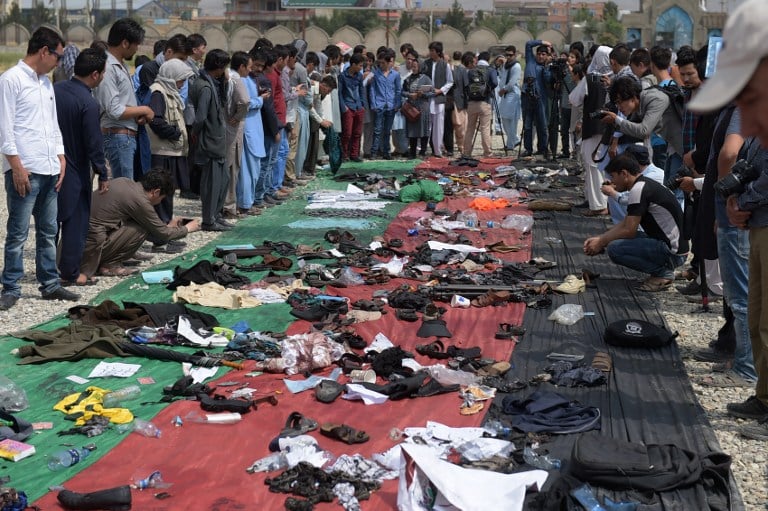 Martyrs' Day
Martyrs' Day In Afghanistan
We often do not find the time to commemorate the "unsung" heroes of our country. These are the people who have successfully fought the battles which our country has faced but have sadly perished all for the love of country. The martyrdom which our soldiers have exhibited as they stood on the frontlines in defending the sovereignty and independence of the country is the main point of the annual celebration of Martyrs' Day in Afghanistan. Almost all countries from all over the world have set a special day each year to take the time to honor the fallen heroes of the land. Afghanistan is a country which has been exposed to wars and incessant fighting often, both locally and overseas. The brave soldiers who have stood at the forefront and sacrificed themselves all for the good of the country are remembered and honored by the Afghan nation every 9th September.
The significance of September 9
The story behind the celebration of Martyr's Day on the 9th September can be attributed to Ahmad Shah Massoud, regarded as a national hero by this country for having stood his ground and leading the resistance against the Taliban and the Soviet invasion. In his great love for his country, Massoud successfully led his charges into battle and further inspired each of his followers to protect and preserve the sovereignty of Afghanistan. He rallied everyone to protect their country and was apparently doing a very good job as it eventually led to his assassination on this day in history when he was attacked by two suicide bombers. This news left the nation in shock and in mourning as it had lost a truly dedicated leader who fought hard in defending the nation. Thus, on May 2012, a new national holiday was declared by the National Assembly to honor not only Ahmad Shah Massoud but also all those who have given up their lives for the good of the country. Truly, Massoud served as an inspiration to many as he had steadily resisted the threats of Taliban groups in order to preserve and protect the sovereignty of Afghanistan.
The observance of this very special day is but a simple recognition of the sacrifices of those who have put love of country above anything else in their lives. The sacrifices which these people have made start from the pain of being away from their loved ones, of not being able to spend and celebrate those special occasions with them. While citizens lay content in their homes enjoying the luxuries which life has to offer, these brave individuals make sure that they can sleep soundly as they see to it that they are safe from any threat. Though they may number in hundreds, or even in thousands, Afghanistan will set aside the time to commemorate all those who have fallen in battle. Martyr's Day will continuously serve as an inspiration to always remember that love of the country, though it may yield painful memories for some.