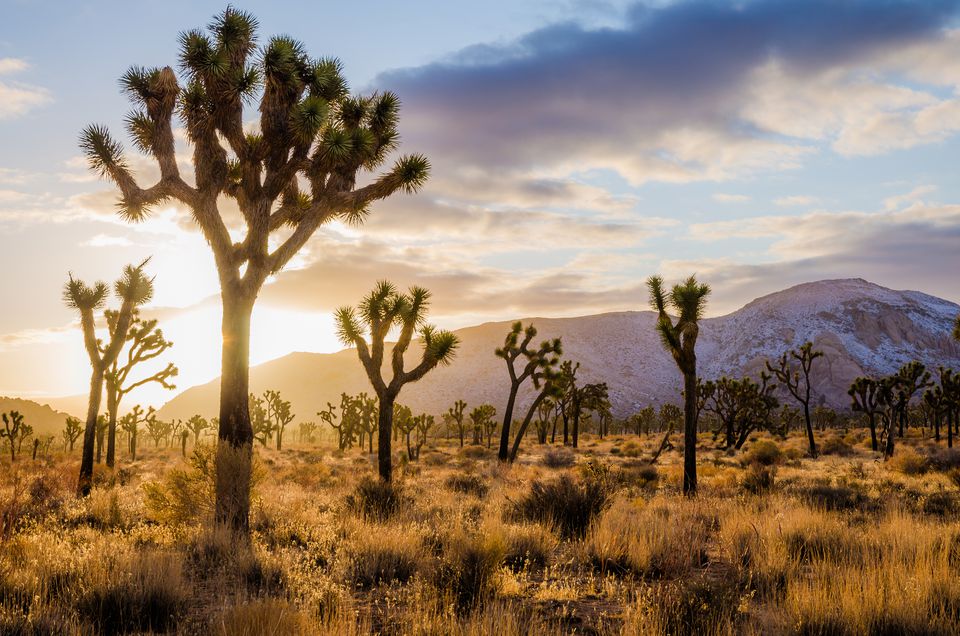 Joshua Tree
Joshua Tree: A Desert Paradise
In California, there are many places to explore and there are many places that aid adventure. In the Southern region of California, one of those places is Joshua Tree National Park. Joshua tree is deep in the desert of California, and it is filled with magic. There are many different species of plants and animals that occupy this area, and visitors are invited to come to this land, whenever they feel called. Yet, at some point, most are called to visit this sacred land.
Joshua Tree became a National Park truly became what it is today in 1994, when it's park title was designated, strongly. Since then, there have been three park entrances, a nature center, as well as three visitor centers. There are paved roads, unpaved roads, hiking trails, horseback riding trails, campgrounds, campsites, as well as picnic areas. The park ranges roughly over 800,000 acres and is home to many ecosystems, despite feeling barren, and is just over 2,500 feet elevation, as well as a bit higher, depending where you are within the park.
There are many activities that are available within the park for the many visitors that come to this region. Depending on what you are after and your skill and interest level, Joshua Tree can and will provide for your desires. Some of the common activities that people participate in are hiking, horseback riding, rock climbing, mountain biking, backpacking, stargazing, photography, as well as enjoyment of the scenery that exists in this area. Beyond these activities, there are also tours and ways to volunteer and join in taking care of the land.
Within Joshua Tree, there are a few popular regions that most people tend to visit. The first region is Black Rock Canyon. Black Rock Canyon has available areas for camping, hiking, and wildlife viewing. This area is also good for first – time campers. Cottonwood Spring is another area that is good for camping, hiking, bird viewing, and there are many ranger programs that are held here. There are many other spots that are popular in Joshua Tree for hiking, backcountry camping, as well as exploring. A few of these spots are called Skull Rock, Keys View, Indian Cove, and the Covington Flats. Each spot has its own history and it also has different views, characteristics, and nature that is unique to Joshua Tree.
Joshua Tree holds the vibrations of the earth and the sounds of nature's music. It is a place that holds life at it's highest standards, when you take the time to sit, explore, and be with all that it is. People come here, each and everyday, to spend time with each other, and to enjoy nature. There are festivals that are held in this region, such as the Joshua Tree Music Festival. Whether you come to Joshua Tree to allow your adventurous side to flow, or to just enjoy the beauteous nature that exists, you will not be dissapointed.