National Girlfriend Day
Every year on August 1st, National Girlfriends Day is observed.  It is a unique and wonderful day when ladies get together to honor female friends and spend some time with their sisters.  This yearly event is better spent with the ladies closest to you, whether you are getting together over a glass of wine or heading out for a night on the town.
You have seen them before. The "ride-or-die" girlfriends who have witnessed you at your absolute best and worst. Some of these ladies deserve a friendship award or at the very least, a congratulatory glass of champagne. It is also commemorated in a unique fashion. Boyfriends all over the world utilize the day to express their love for their partners. While this is not an official holiday, it is most certainly a day that a growing number of people mark every year.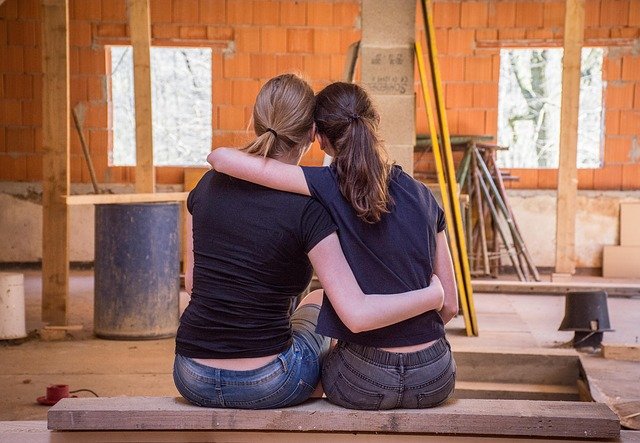 Who Started National Girlfriend Day?
No one knows for sure when this holiday initially began. However, evidence has accumulated in recent years indicating the day was created by two women, Elizabeth Butterfield and Kathleen Laing.
According to some, the day was created to synchronize with a book they authored on girlfriend getaways. Many others, including Mistress Susan, who runs a luxury website, claim to be the holiday's founder. She claims she invented and celebrated the occasion in 2004 as a way for female friends to express their gratitude to one another.
Allie Savarino and Sally Rodgers, two businesswomen, are also credited with creating the holiday. Sisterwoman.com was born out of their desire to build a social media platform where all women could express themselves. However, the website's content has since been altered. However, the goal of the initiative was to create a "sister circle" where women over the age of 21 could tell their stories or grievances and receive nonjudgmental advice on issues.
How is it Celebrated?
National Girlfriend Day can be celebrated with your best friend, spouse, mother or sister, or group of girlfriends in whatever way you like. The goal of the day is to express how much you value the women in your life. You don't have to hand out presents and chocolates because it's not Valentine's Day, but no one said you can't! This day is all about spending quality time with your favorite females and bonding!
So go out, have a glass of wine or coffee, or simply talk to your homegirl and let your feelings out. She will always be there for you. Get your nails done if you're going out with your mum. Then spend some quality time together over lunch! Or perhaps you would like to do something truly unique with your best friend. So why not try a do-it-yourself project? Handmade goods always say a lot and make you think.
Gal pals have always been there for one another and have a record of going against the grain to accomplish amazing things. On National Girlfriend Day, make sure to take some time to tell your girlfriends how much you value them. While every day should be taken to appreciate the women in your life who you love and appreciate the most, National Girlfriend Day is a wonderful excuse to celebrate them specifically.