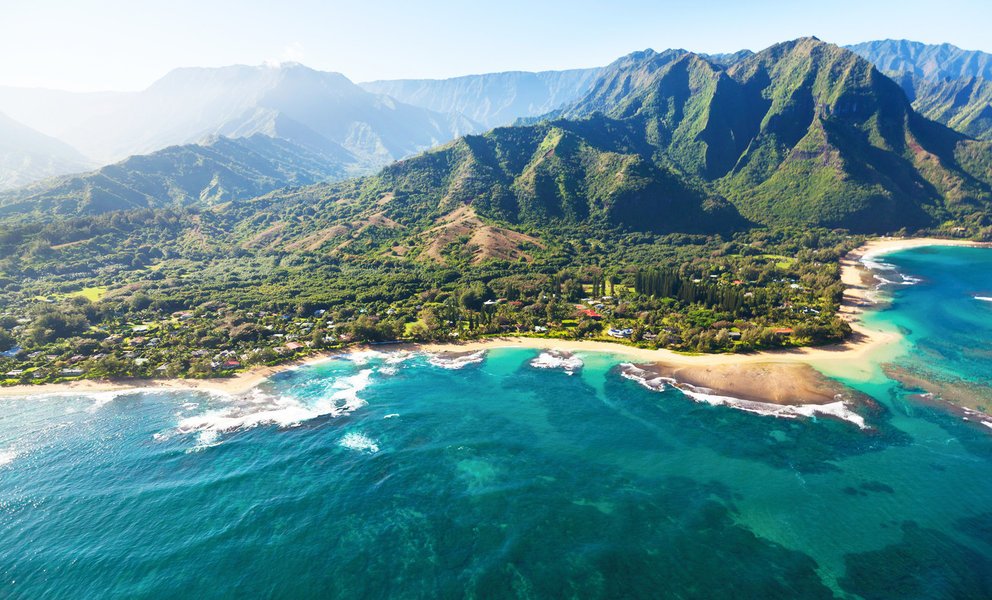 The Islands of Hawaii
The Big Island
If you live in the United States, you more than likely have thought of traveling to the region of Hawaii. It is known for the clearest and calmest waters, the best weather that remains year – round, and the culture that represents the purest island life. Each island in Hawaii is a different size and each island offers something different. Although unique in size and location, all of the islands in Hawaii are beautiful and relaxing. The largest Hawaiian island is called the Big Island.
The Big Island is 4,028 square miles and has a unique culture compared to the other islands in this region. It is not only the largest Hawaiian island, but it is also the largest island in the United States. It is also the closest island to the mainland of the United States and many visitors travel to this region of Hawaii daily. Officially, this island is named Hawaii and populates around 187,000 people. In fact, the most populated and developed area on this island is called Hilo. Yet, what is the Big Island of Hawaii known for?
The Big Island (Hawaii) has diverse terrain of different types of beaches to lush rainforests that span throughout the it. There is much to see and much to adventure through when you are visiting Hawaii. In fact, it is recommended to give yourself more than a few days while you are here. Hawaii is known for the National Volcano Park. Here, you will find the active volcanoes of Kilauea and Mauna Loa. These volcanoes are well-known sites to see and a common reason why people specifically travel to Hawaii vs the other islands. There is also the crater rim drive which creates steam vents and the Chain of Craters road which weaves over lava. It is an awesome experience to have, especially when you notice the entrance to the Thurston Lava Tube at this National Park.
There are also places to hike on this island as well as beaches to visit. If you want to hike and enjoy the natural scenes of this rich land, you may want to check out Akaka Falls State Park, Rainbow Falls, and Waipio Falls. If you are interested in finding a great and relaxing beach, there are a few areas to check out. First, you may want to check out Punalu'u. This beach is a wonderful black sand beach that is quite relaxing and popular. Second, you can go and check out Hāpuna. This beach is well – known for its white sand and calming waters. Thirdly, the green sand beach of Papakōlea is adventurous, but worth it. Each beach is specific to swimming conditions, how to get there, and terrain.
Beyond these highlights of the Big Island of Hawaii, you will find many restaurants, hotels, and other activities to take part in from nature and ocean, to museums. This island is calming, adventure – filled, and cultured to the Hawaiian state of mind. If you have a chance to head to this beautiful place, it is highly recommended. You will be transported into another world.
Maui
The island of Maui has by far become the most popular tourist attraction for those interested in visiting the Hawaii. It is known for its natural beauty and calming atmosphere, even though all of the islands within the Hawaiian Archipelago are known to bring the purest relaxation that there is.
Maui is smaller than the big island, ranging around 730 square miles large. It populates around 140,000 – 150,000 people and many visitors travel to this site daily when visiting Hawaii, regardless of what season is upon this island. Rain or shine, there will always be adventures to explore. Most that head to Maui want the calming winds of the island life with a small percentage of action and that is exactly what Maui provides, while other islands such as Oahu bring the hustle and bustle. You can explore the mountainous areas as well as coastal spots on every square inch of this place. There are volcanoes, hiking trails, and surfing areas throughout the thirty-mile range of beaches.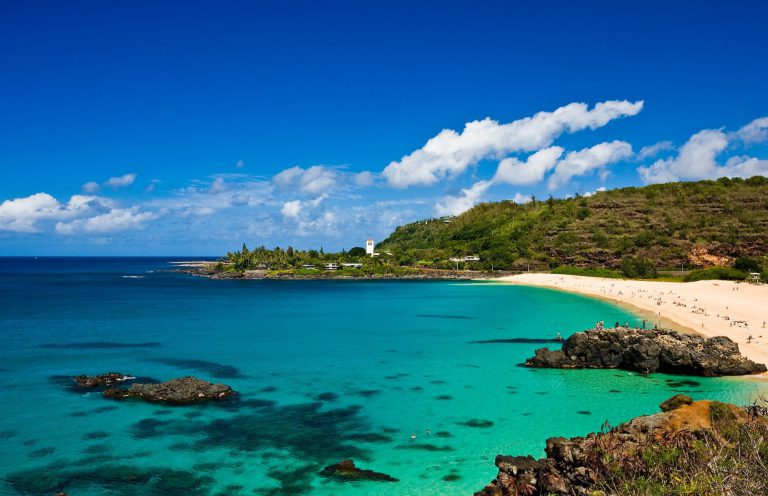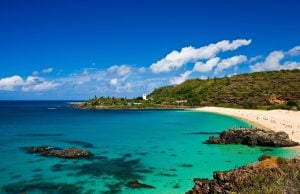 In fact, Maui has even become a bit of a celebrity in the world of islands. People come here for the high luxury hotels, the amazing food and restaurants, and to bathe in the Spiritual and healing energy that exists all over this island. You will find the lush trees and forests to be vibrantly green and nurturing to your soul, refreshing your life while you are on vacation.
Every evening, there will be a sunset waiting for your eyes and every day there will be amazing waters with underwater life that is always new and changing. It is also recommended to travel on over to Hana when you are on this island. You can make a day out of it and even bring a picnic basket with you. Sprawling Haleakala National Park has the largest peak of Maui which is the volcanic Haleakala and if you have a chance, you may also want to check out Ohe'o Gulch, which is accessible from Hana Highway and holds many different waterfalls to explore and swim under.
Kaanapali Beach happens to be the top beach here on Maui, attracting many different honeymooners and families who want to enjoy the soft sparkles of this beach. You can also head on over for a stroll in Lahaina Town if the beaches are not your favorite activity on Maui. Wailea also offers great spots for diving, snorkeling, and even wildlife watching. If you are interested in snorkeling, it is suggested to take a boat out to Molokini, which is a lava shaped rock that is twenty-five minutes out in the ocean.
Maui is a great place for visiting. Whether you want to head on over to the Hawaiian Islands during the Winter, the Summer, or in the Spring, you will have the perfect experience and you may even find activities that are unknown to the typical visitor, but adventurous and fun for you and your family when visiting Hawaii.
Oahu
When people decide to head over to the Hawaii, they usually will decipher which island they want to travel to based on the amenities that exist and of course, the cost. The big island is known to be relaxing and has many volcanoes to visit, Maui is very calming and has a little bit of action, and Oahu is known to be the hustle and bustle of islands and it may even be cheaper than most. Oahu is a great place to visit for families, young adults, and even for older couples. This island has a lot of diversity.
The island of Oahu is home to the state capital of this region, Honolulu, Hawaii. When people hear about cities in the Hawaii islands, Honolulu is the one that almost everyone has heard of. This island is around 600 square miles big and populates around 954,000 people. Along with this, there are many visitors that head on over to this island daily, regardless of the weather that is upon this island. Oahu is a bit farther out than the big island and Maui, but is worth the extra travel. When you visit Oahu, there are two main regions that you should consider: Waikiki and the North Shore.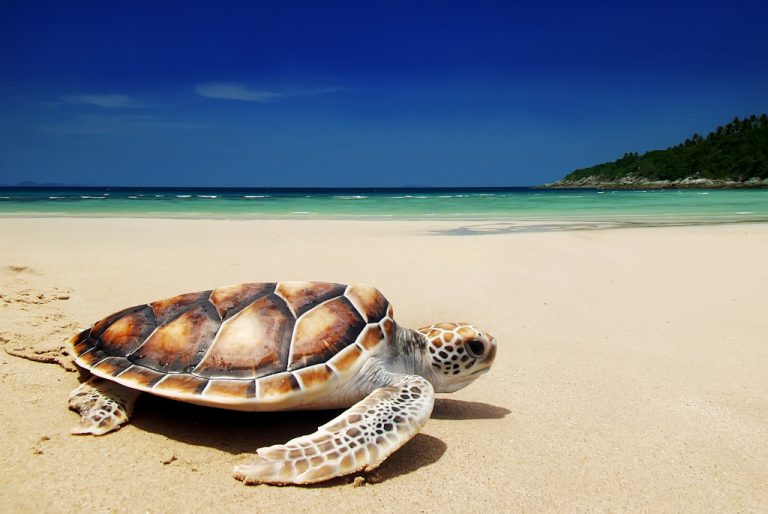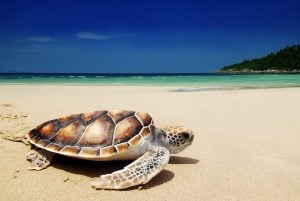 Starting in Waikiki, you will find many five-star hotels and restaurants along the strip. There are popular restaurants as well as local spots that are delicious and you will also find many types of cuisine from the typical American to the delicious Hawaiian. This region of Oahu can be a bit crowded throughout the year, but it is worth it if you can find the right beach. Waikiki beach stretches for miles and there are different hotels on the coast of this beach. Finding the right spot to enjoy will be based on preference, whether you stay in the Waikiki area or not. There are opportunities for surfing, paddle-boarding, swimming, snorkeling, and of course, diving. You can also take a boat out at sunset or hop on a day cruise. There are many shopping areas throughout Waikiki that are merged with the restaurants that you can eat at.
Secondly, there is the North Shore. This is on the other side of the island and primarily is filled with surfers and those who desire the adventures of the ocean. You can stop at Waimea Bay or go to Sunset Beach to experience the large surf. The atmosphere is a lot calmer over here because it is not as crowded with tourists and many locals come here to surf. There are not a lot of food spots over here, so pack a picnic basket if you'd like or you can even check out Ted's Bakery, which is close to Sunset Beach. On your way to this side of the island, you can also stop and mine for pearls or receive a unique experience from the Dole Plantation. If you travel during the right season, you can also find sea turtles at Turtle Beach. It is an experience that you will not find anywhere else. There is also the area of Kailua. This area is a bit different, a lot calmer and windier than the other regions of Oahu, but is very relaxing. You will find many locals in this area, different restaurants that are very popular, and oceans that are extremely blue.
Overall, Oahu is a great island to visit. It has the blue ocean and the relaxing Hawaiian vibe, but it also has opportunity for shopping and adventurous explorations. Make sure you go ahead and check it out.
Kauai
Although there are the many islands you can visit of the Big Island, Oahu, and even Maui, there is also the option of Kauai. Kauai is the farthest island from the mainland of the United States. Although it is not as popular as the other three with tourists, it still is an excellent option for a great time when deciding which island in Hawaii to choose. The sun, the calming waves, and the relaxed culture of the true Hawaiian roots await you on this beautiful island, if you feel its call.
The island of Kauai is just over 550 square miles and populates over 65,000 people. This island in Hawaii is nicknamed the "garden isle" due to its rainforest-like areas that occupy most of the land. In fact, when you come to this island you will hear about the many waterfalls, hikes, and cliffs you can explore beyond the many beaches that exist. Yet, what exactly is there to do on the island of Kauai?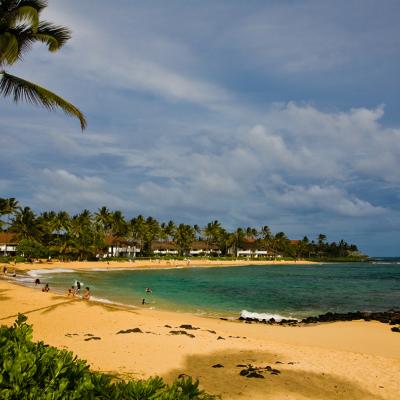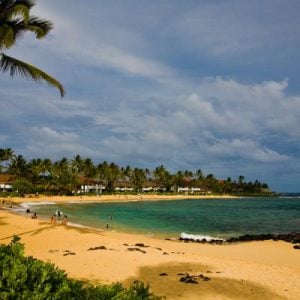 There are four main regions on this island to explore. The first region is the North Shore. On this side of the island, you will find the amazing Napali Coast that Kauai happens to be known for, Hanalei town, Waioli Mission Church, and the Daniel K. Inouye Kilauea Lighthouse. Together, these attractions make the Northshore a great spot to visit. The beaches are relaxing, the town has exactly what you need, and the church and lighthouse add the perfect touch to the North Shore's relaxing Hawaiian vibe. You can even go check them out, if you'd like. Secondly, you can head on over to the Coconut Coast, which is the East side of this island. You will find Kapaa town, which has many boutiques and places to explore and is the perfect day outing. Yet, you will also find adventurous opportunity on this side of the island. The Fern Grotto, Wailea River, and Opaekaa Falls are here for exploration. Take a boat, swim, explore, hike, and do your thing while you are out here in this region because it is absolutely gorgeous.
Thirdly, you will want to go explore Lihue. Lihue is the governmental center of the island, but still has some great attractions. Over in this region, you will find the Kauai museum, the Alekoko Fish Pond, Kilohana Estate, the Grove Farm Homestead Museum, and the famous Wailua Falls, which is an 80-foot waterfall. Finally, you will want to see the last side of this Hawaiian island: the South Shore. This side is quite famous for the spouting horn, the Allerton garden, Koloa heritage trail, the Old Koloa town, and of course, Poipu Beach. At one point in time, this beach was even voted the best beach in America.
There are many other attractions to visit on this island from the food that exists to the tours you can take. If you get the chance to visit this fourth largest Island in Hawaii, you will be in for a great treat.
Lanai
When most people think of planning a visit to Hawaii, they usually do not think of Lanai. Most tend to head on over to the popular islands of Maui, Kauai, Oahu, and the Main Island because they are large and populated with action, adventure, and everything you could want. Yet, what about Lanai? Lanai is the farthest island and one of the smaller islands in Hawaii. In fact, you may have never thought to look at Lanai as an option for travel, but it is in fact just as wonderful as the others.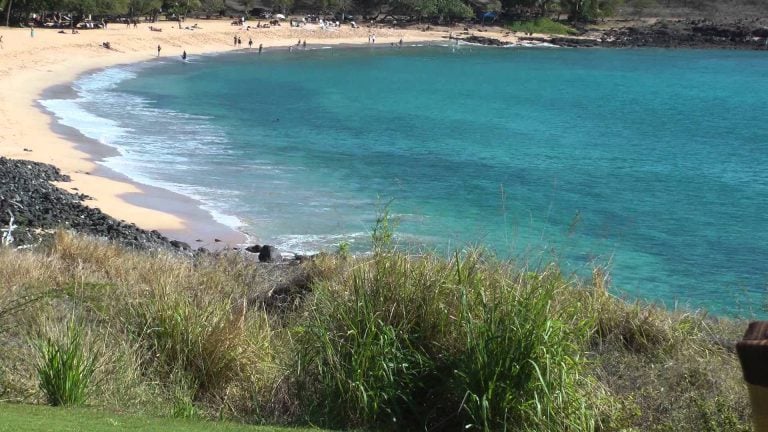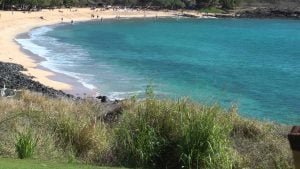 Lanai only populates around 3,100 people and is just about 140 square miles large. The amount of relaxation that is available is overwhelming. This island is known as the "pineapple island" because of its past history. This island used to be a pineapple plantation and still is popular for its availability of pineapples. There are a few areas on this island that are well-known, beyond luxurious, and you may want to plan on visiting them if you take a trip to Hawaii. Here are a few:
Central Lanai holds Lanai city, which holds the historical Lanai park that has many art galleries, boutiques, and cafes. There is also the Munro trail, which is just about 12.8 miles long. The North Side of the island is filled with great and adventurous spots. Shipwreck beach and Polihua Beach are great spots for relaxation and swimming in the amazing oceans of Hawaii. There is nothing like it on the island on Lanai. Kanepuu Reserve and Keahiakawelo (or Garden of the Gods) are great nature areas for exploration and preservation of Lanai's uniqueness. There are different types of nature from trees crowding many areas to large rocks just off the dirt roads that can be explored.
Finally, there is the South side of this island. This side of the island may be the best side of them all due to the areas for sunbathing. You will want to check out Hulopae Bay which has the whitest sands and the bluest of waters. It is very popular. The Kuamalapau Harbor is the best spot on the island for watching the sunset. It is unlike anything in the world. Along with these places, there are others. Sweetheart rock is a beautiful landmark that soars 80 feet out of the ocean and is breathtaking while Kaunolo village is a great historical village that has been known in past times for fishing and is something you may want to take a look at.
Lanai is small but mighty in its beauty. If you get the chance to visit it, you will be very grateful.
Whenever you decide to plan your next trip to Hawaii, hopefully this article has given you some valuable insight into which island in Hawaii you may want to visit first, or perhaps you may have decided they are all worth spending some time at.