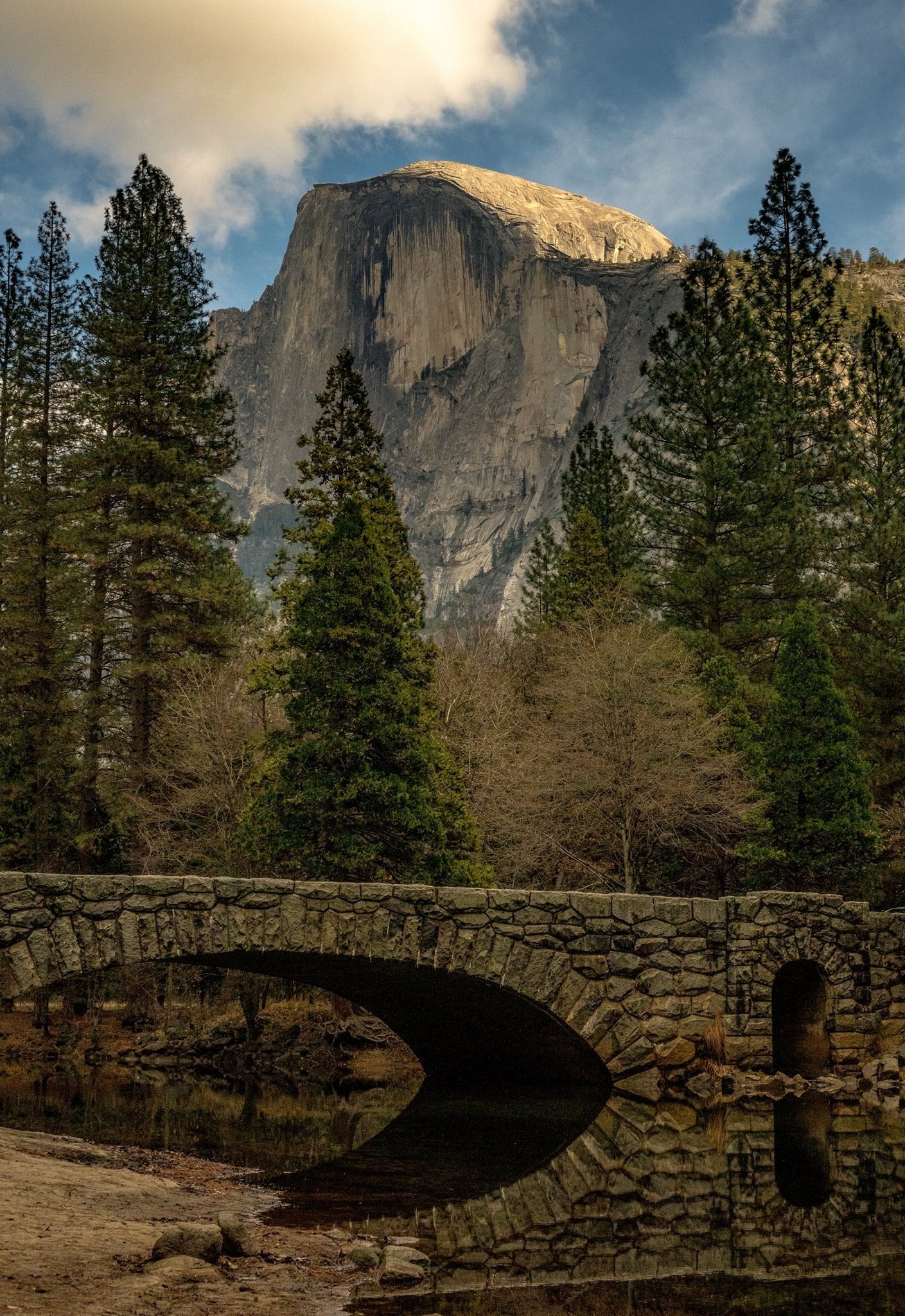 Yosemite National Park
Yosemite National Park – The Valley
Yosemite National Park is a place that every person should visit, at some point in their life. From the high peaks, to the low meadows, there are millions of spots that contain calming winds and soaring excitement.   The valley is a common place that tourists are drawn to year – round, despite weather changes, as it brings available activity and picturesque views during any season.
The valley has become what Yosemite National Park is famous for. People travel to this region year – round and tour buses come to the valley each and every day. Yosemite has become a front – running National Park in recent years due to its increase in popularity. The valley exists at around 4,000 feet elevation, and continues just beyond Bass Lake, California. Visitors will have to pay an entrance fee to get into the park. There are many things to do in the valley, and your time can be filled up, easily. Entering into the valley, there are the common sights that are easily accessible. Half Dome, Bridalveil Falls, Yosemite Falls, and El Capitan are breathtaking and visuals of these sights can be accessed through exploring the valley throughout the day.
If you have more time in the valley, there are other activities that can bring more of Yosemite's beauty to your life. From the valley, there are many places you can hike to, to seeing waterfalls and cliffs, or if you'd like to go beyond the valley, you can drive and visit Tunnel View. The Merced River, also, runs through the valley and is a beautiful sight to spend time at. Finding the Yosemite Village and exploring day hikes as well as different meadows can give you a simplistic experience that is well – worth the time. Every way you turn in the park and every activity will bring excitement and refreshment from Mother Nature's presence.
Depending on the weather during your visit as well as the activities you plan to take part in, packing and preparationg for Yosemite National Park can be important. It is suggested to carry water, sunscreen, and comfortable shoes with you during your time in Yosemite. Depending on the weather, you may want to pack layers when you are out exploring. The weather can change dramatically throughout the day and wind can also pick up. If you are partaking in activities that may be more adventurous, having first aid and emergency equipment with you is suggested. Most importantly, Yosemite is filled with beauty and having a camera may be one of the most important necessities for your journey.
Yosemite Valley is filled with opportunities and activities for every type of tourist. Whether you visit to explore and hike the different trails and peaks, or if you visit to have a relaxing weekend surrounded by the calming views of nature and your loved ones, this place will fulfill your expectations.