National Boyfriend Day is an unofficial, internet-generated holiday that falls on October 3rd every year. Although this national holiday is unofficial-meaning nothing closes down on this day-its popularity has skyrocketed in recent years. National Boyfriend Day is a day to celebrate the boyfriends in our lives and to appreciate the ways they make our lives better. Since it is a relatively new holiday, there are not many known traditions when it comes down to how to celebrate this day. However, most people choose to treat it similarly to Valentine's Day. This includes buying flowers for their boyfriends, cooking them dinner, or cuddling up with them to watch a good movie.   
History of National Boyfriend Day
In 2002, Kathleen Laing and Elizabeth Butterfield published a book by the name of "Girlfriends Getaway". National Girlfriend Day was created as a promotional tool for their new book and it has only grown in popularity. It is likely that National Boyfriend Day was created due to the popularity of National Girlfriend Day.  
There is no official source to credit who decided upon the national celebration date. The first reference of National Boyfriend Day was mentioned in October 2014 on Twitter. By March of 2016, this National Day had over 46,000 tweets! That means that in less than two years of its creation, National Boyfriend Day grew to a holiday that is celebrated by thousands of Americans every year. 
The idea of celebrating boyfriends is not exclusive to the United States. In fact, celebrating boyfriends is common in many cultures across the world. For example, White Day in Japan comes just one month after Valentine's Day. This day is set aside for people (mainly boyfriends) to give reciprocal gifts to those they received gifts from on Valentine's Day.  
Who Celebrates National Boyfriend Day?
You might think that National Boyfriend Day is a day only people in relationships can celebrate. That could not be further from the truth. National Girlfriend Day was originally created as a way for women to hang out with and celebrate their favorite female friends. It eventually evolved into a dual celebration where it celebrates romantic relationships as well as platonic friendships with women. Why should National Boyfriend Day be any different? Even if you don't have a male romantic partner, take this national day to celebrate the good male friends you have in your life.  
When it comes to holidays and celebrations, boyfriends have historically been left out of the picture. Why not have a national day for them. We have many holidays that celebrate mothers, fathers, children, and girlfriends. Boyfriends (platonic or romantic) deserve to be celebrated, as well. Men are constantly under societal pressure to play a certain role in their relationships. It is important to recognize the expectations the men in our lives strive to meet. From being expected to pay for dates and buy flowers to protecting their loved ones and being emotionally stable. Men deserve to have their efforts recognized and appreciated and this National Day is dedicated to them.  
How to Celebrate
Not sure how to show the man in your life just how much you appreciate everything they do? Here are a few ideas chosen by men for National BF Day: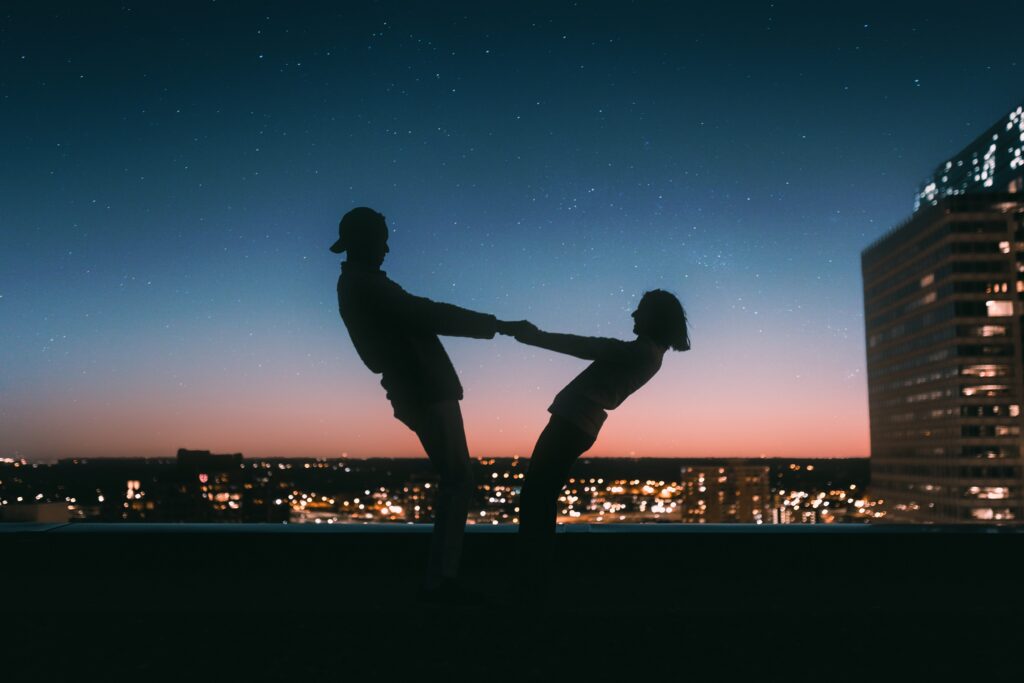 Cook some popcorn, choose some epic movies that your boyfriend loves or has been wanting to see, grab a few blankets, and cuddle up.  
Does your boyfriend have a thing for cooking? Why not find a fun, new recipe that you both can try cooking together! If cooking isn't his thing, then see about cooking him a special meal – maybe something his mom used to make. 
Men are usually the ones tasked with the responsibilities of asking the girl out, planning the date, and then paying for the whole thing. Why not switch things up? Ask your boyfriend out on a date, buy him flowers, pick him up, and pay for his dinner. Make him feel like a king as appreciation for everything he does for you. 
Play video games together.

 
Video games are a great way for you and your boyfriend to have some fun competition. If you don't know how to play – that's okay! Ask him to teach you. Men love sharing their passions with the people they love. 
Depending on where you live, October 3rd might have good enough weather for you and your boyfriend to take a trip into the great outdoors. Look up hiking trails you think he might enjoy. For example, does he prefer scenic trails or challenging hikes?  
Women love going out with other women for girls' night out. Why not get the guys together and go for a night out on the town? Enjoy some bar hopping, dancing, and good food. 
We all know how much sports mean to some men. If your boyfriend has a favorite team, surprise him with tickets to their next game. Or, if going out isn't an option, cuddle up and watch the game together from the comfort of home. 
Does your boyfriend like to golf? Grab some sunscreen, alcohol, and head out to your local golf range to hit a few holes. If the idea of golf doesn't sound too exciting then try something else! Does he like to bowl? Play basketball? Soccer? If he's not a big fan of sports there are always arcades and trivia! 
No matter how we choose to celebrate National BF Day, the goal is for the boyfriends in our lives to know how much we appreciate them. In the end, if you can't think of a way to celebrate National Boyfriend Day, just ask your boyfriend! What better way to know what he wants than to ask? Sometimes, a simple day spent with the ones he loves is enough of a celebration.  
Since National Boyfriend Day is a relatively new holiday, the traditions and customs on how to celebrate this day and who to celebrate it with are not set in stone. Take advantage of this by creating some of your own unique traditions and customs!