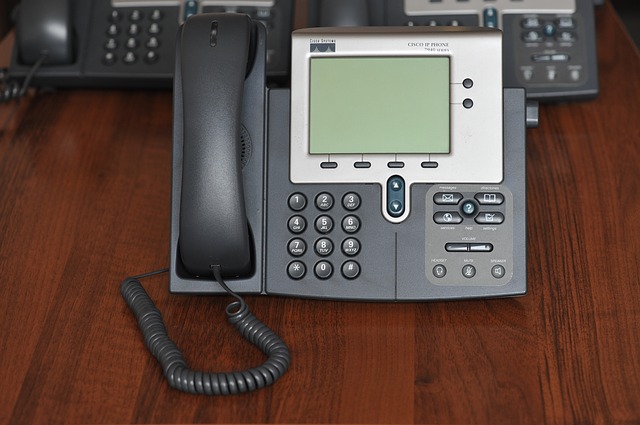 Phone Solutions For Small Business
Small businesses have many options when it comes to phone solutions in 2018. Many years ago companies were saddled with landline and corded phones. Later wireless
phones and then cell phones became effective options for small companies. Now companies can choose from a landline, Voice over Internet Protocol (VoIP), onpremises, cloud-hosted or completely virtual system, businesses now have hundreds of options. With this vast selection, finding the best phone solution for small business that is right for you can often be a difficult undertaking.   Doing research in advance can help make the process cost-effective, low hassle and efficient. The first step is to determine your needs.
Is the best option for your business landline, VoIP or virtual telephone system? Do you want a locally running system or a virtual set up? Business type and amount of phone traffic can help you make this choice. How much ongoing support do you require for the products you are purchasing? The prices for each type of system vary based on the provider, how many users you have and how many features you want access to. Cloud-based phone systems typically cost between $10 and $75 per user, per month. Since the system is housed in the cloud, there usually aren't any large installation or set up costs. If you choose a physical on-site system you will need to consider how many phones to purchase and what other hardware, software or equipment may be required to get up and running.
Also, you will need to determine what kind of monthly fee the phone service will cost. To view current pricing of common solutions see this chart from PC Magazine: https:// www.pcmag.com/article2/0,2817,2496994,00.asp These prices will vary by the volume of use and additional features that you choose to include with your service. Other factors to consider: most VoIP (voice over IP) solutions will require stable internet connectivity at every location where the wired phones are to be used.
In many cases, standard internet service with suitable bandwidth will suffice, though the use of Quality of Service (QoS) configuration on a business-class internet router may be necessary to prioritize voice traffic over other internet traffic in order to maintain good call quality. VoIP traffic is much more sensitive to network bumps and potholes than most general office traffic. That translates to the sound breaking up or cutting out entirely, difficulty connecting over WiFi, or (worst case) dropped and lost calls. Fortunately, most providers have an engineering staff that will contact you as part of your setup process to help your IT staffers test and optimize your network prior to deploying their solutions. If you are plagued with poor network connectivity a traditional landline solution may be your best option. Choosing the type of phone solution for small business, selecting hardware or a service provider and configuring the initial set up are required to begin using your new small business communication phone solution.
Phone Solutions For Small Business