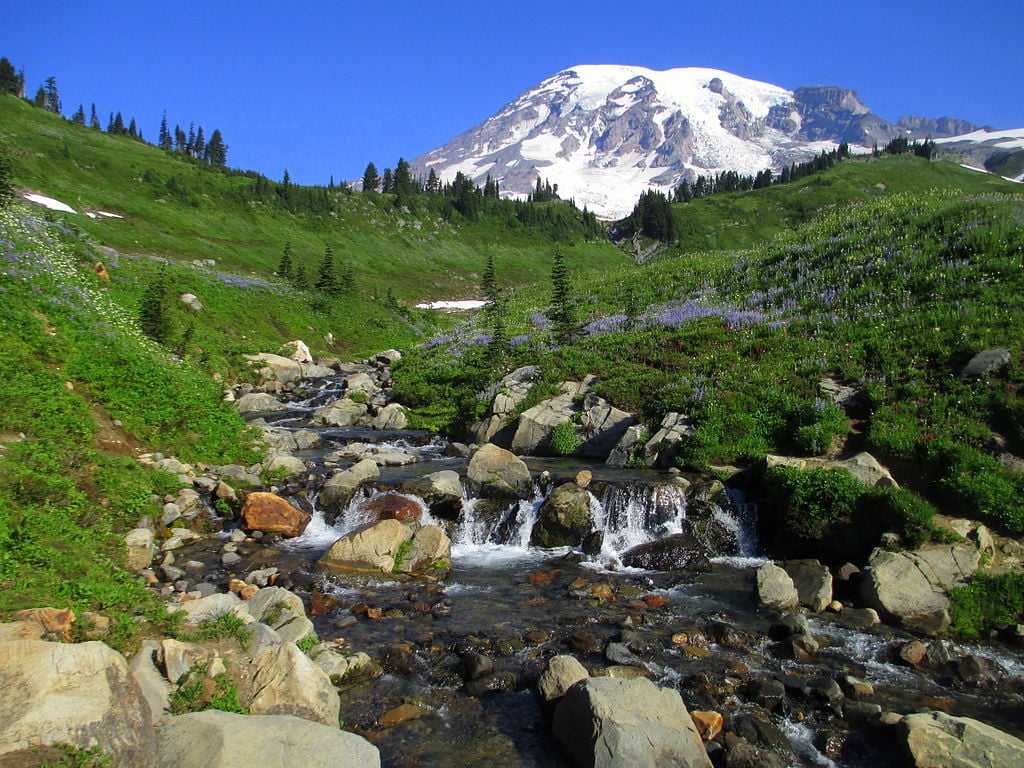 Mount Rainier National Park
Mount Rainier National Park: Explore Mother Earth 
There are places all over the world that are filled with natural beauty and growing conservation. Whether you are in your backyard enjoying the nature that grows beneath your feet, or in a National Park, where there are overwhelming amounts of the earth, you will find beauty. Every natural spot on this earth is alive and ready to prosper. Mount Rainier National Park is a natural spot of conservation that holds Mother Earth in the highest regard and is waiting to be visited by you today.
Mount Rainier National Park is located in the southeast region of Washington and has been around since 1899. It was established by a group of diverse individuals who saw the benefit of establishing Mount Rainier as a National Park. Their campaign started in 1893, and succeeded, establishing this National Park as the fifth National Park. Since then, this park and the region of Seattle and Tacoma have been thriving and receiving visitors from all over the world. This park's popularity has also boomed, causing there to be chaos and struggle in the entrance and boundary management. Due to this, Mount Rainier was the first National Park to allow cars. The road through Paradise Park was up and running in 1910, and the allowance of cars is, now, normal.
This park has gone through historical times and its focus has altered time and time again. Since the 1960's, this park has worked to expand and they receive a large variety of visitors each year. Sometimes, the park will receive over two million visitors within a year.  This park covers around 369 square miles and is filled with different landscapes, animals, and plant species. The weather plays a large effect on this National Park. During the summertime, the average weather is between 60 and 70 degrees Fahrenheit. Although the sun is out in the months of July and August, rain is possible on any day. Rain is an especially common occurrence through the Winter, Spring, and Fall. Most visitors will see snow once they arrive at around 5,000 feet elevation, even in the Summer months.
Due to this, it is important to know that the weather in this National Park is unpredictable. Any day can bring on snow and rain. When you are planning a trip to Mount Rainier, it is important to pack, accordingly. Bring layers for weather change, and have an expectation for rain, and possibly even snow, depending on when you go to this National Park. It is also important to bring hiking shoes that are comfortable, lots of water, as well as any rain gear. It also may be wise to bring a tent with you throughout your journey.
Whether you come to Mount Rainier National Park to explore for a few days with your family, or to go on a long hiking expedition, you will not be disappointed. This National Park has been around for quite some time and echoes nothing but positivity and natural beauty for all to enjoy.
Mount Rainier National Park: Areas to Explore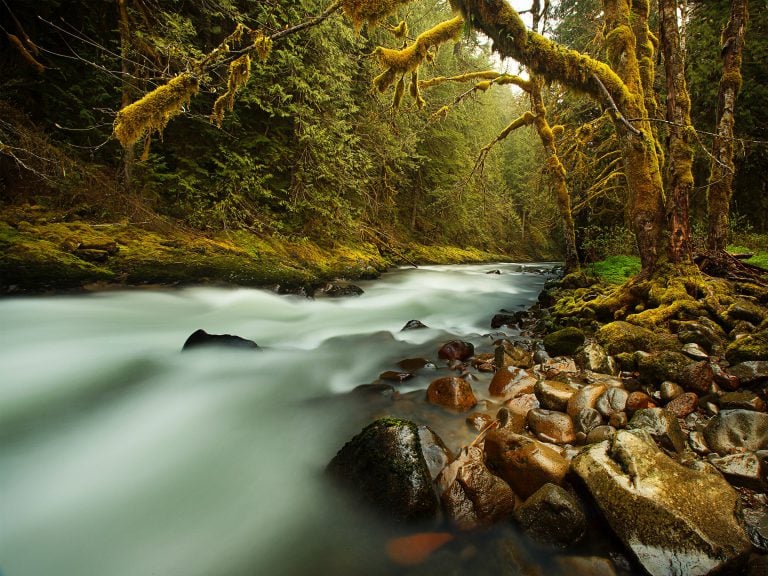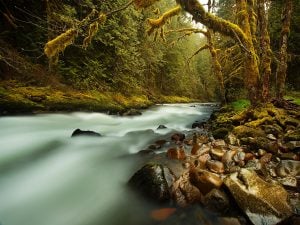 Mount Rainier National Park is filled with many different areas to explore, as there are different landscapes and different elevation levels, and the park is quite large, ranging from 369 square miles. When you are planning your trip, it is suggested to determine what you would like to visit in the National Park. It is also suggested to take into account the weather during the time of your visit, and to choose your activities, accordingly. Yet, any activity and time of year boast beauty unlike anything else. There are a few popular areas in the Park that are suggested for visitation.
The first area that is a popular area to visit is called Paradise. This area is known for its colorful meadows and outrageous views. This region of the Park receives around 53 feet of snow per year, and the roads are plowed. Within this area, you may want to check out the visitor center, the Paradise Ranger Station, the Guide House, or even the Paradise Inn. There is history in all of these landmarks.
The second area that is recommended is called Longshire. This area was the Park headquarters, and now holds many historical sites for remembrance. This district is, specifically, known as a historical district. If you want to know more about this National Park, it is suggested to check out this area of Mount Rainier.
The third area is called Sunrise. This is the farthest you can reach Mount Rainier by car and goes up to 6,400 feet elevation. From here, you can see beautiful views of Mount Rainier, on a clear day. There are also views of the remaining park in every way that you look. This breathtaking area is the second most visited in Mount Rainier. During the Summer months, there are wildflowers in bloom that will take your breath away. It is suggested to explore in this region. It will far surpass your expectations.
The fourth area is called Ohanapecosh. This Indian habitation site holds a beautiful and natural old – growth forest that carries the history of time. This area can also be drier when other regions are wet. It is quite popular and unlike anything else in the park.
Carbon and Mowich are the last areas of this park for visitation. This area of the park is similar to that of a rainforest, due to the rainfall that occurs. There are many plant species and communities here that exist and are filled with life. This is an area that is not to be missed.
Mount Rainier is filled with beautiful areas and different weather that supports their growth. Whether you are looking to hike, to find information on the history of the Park, or if you just want to enjoy the beauteous nature, this park will blow your mind away.
Mount Rainier National Park – Engaging Activities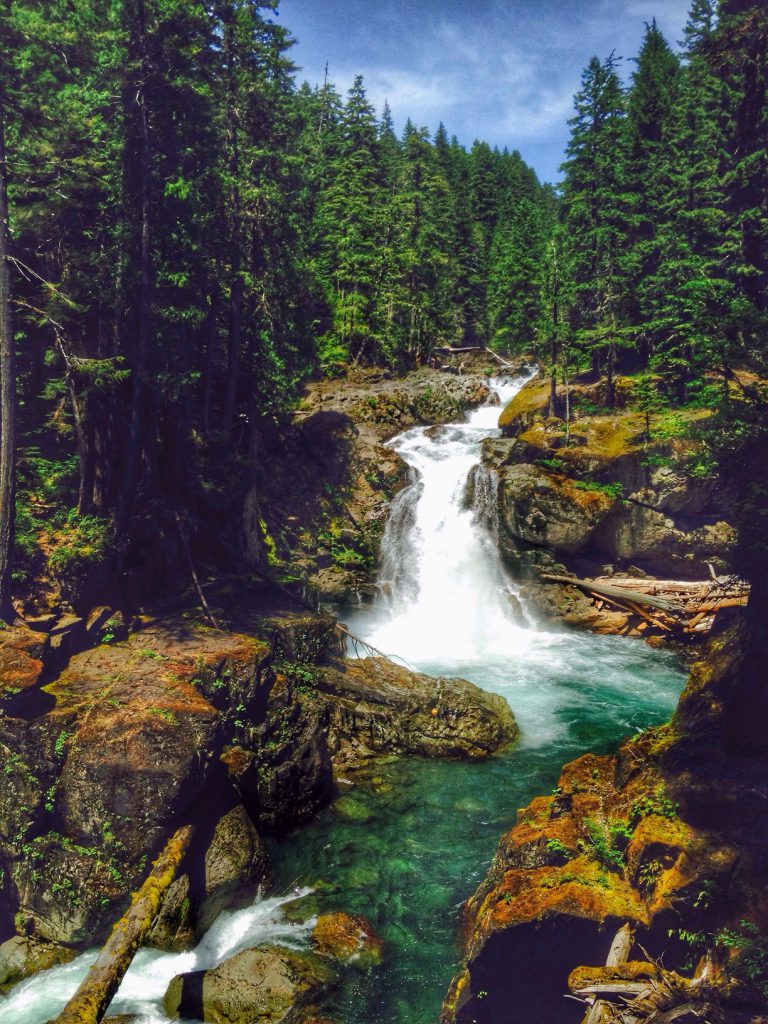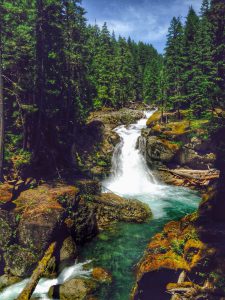 People come to Mount Rainier National Park during every season, depending on what they want to experience. Each location has different attributes within the Park, and each season will open up a wide – range of activities for visitors to take part in. When you come to this park, decide what you want to do, pack accordingly, and don't forget to bring your camera. Some of the popular activities that Mount Rainier is known for are what bring visitors year every year. Yet, what are they?
The most common activity that people take part in during their visit is hiking. This National Park has a pretty beautiful trail system for all. Whether you are after a short hike or would like to go six miles or more, this park has it all. The Pacific Crest Trail even weaves through this National Park and is a highly suggested trail to walk on.
Although there are no biking trails within the wilderness, and bikers cannot ride on hiking trails, biking is still a popular activity. It is suggested to bike in this National Park on the road in late September and early October, as Fall is coming in, and fewer people are on the roads. The sights you will see will take your breath away. If you're up for the challenge of changing roads, grabbing your bike is a highly recommended activity.
 Climbing Mount Rainier is an excellent challenge and adrenaline-rushing activity for all. Most mountaineers come to this region to climb Mount Rainier. This active volcano resides at 14, 410 feet and many climbers reach the top. If you have a desire to embark on this activity, it is wise to be physically prepared, and know the weather conditions for your trek. Be smart when you're on your trek, as well. If you need to turn back, that is highly suggested. Injuries can be a common occurrence on this climb.
Fishing and Boating is another leisure activity that you can take part in at this National Park. Don't be upset if you can't catch fish on your first try, this park isn't necessarily known for its fishing. The fish are fairly small in the lakes that are available, and in the streams, there may be fish that are under the Endangered Species Act.  Streams and rivers are only open during the months of late May to October, and lakes are usually ice-free in the Summer months. If you're an experienced fisher, you may do well here, especially in the rivers, as native trout live there.
Another leisure activity is wildflower spotting. If you love being with the flowers and the plants, this is a popular activity. There are many different species in the different regions of this National Park, and depending on when you are visiting, you can catch the flowers in bloom. It is a beautiful sight that should not be missed.
Mount Rainier National Park is absolutely beautiful, despite having wet weather throughout the year. This historical Park holds strength, beauty, and history. If it hasn't called you already, you may want to plan a trip. What are you waiting for?
Mount Rainier National Park