Visit Bali
Visit Bali: Explore the City of Ubud
Indonesia is a beautiful country that is filled with many different volcanic islands. Each island has amazing culture that is waiting to be explored by each and every visitor. Although there are many spots that are available to visit, Bali is the most popular for exploration. The beautiful culture, the calming land of Mother Earth, and the many areas of Balinese culture should not be missed if you are in the country of Indonesia. Specifically, the city of Ubud is known to be the center of Bali and holds the heart of Bali. Yet, what exactly is there to see in the city of Ubud? There are many sights of historical character and uniqueness that help enhance the sustainability that is Indonesia.
Starting with the unique sites you can see, Ubud is home to many temples that visitors from all over the world come to bathe in. The Ubud Monkey Forest has a large amount of monkeys as well as a Hindu temple for visitation. Here, you can interact with the many animals and experience their lifestyle while walking throughout the temple. It is one of the most popular sights in Bali. From Ubud, you can, also, explore the outskirts of this region and head on over to the Tegallang Rice Terraces. Here, you can see the deep nature of this island's land and take beautiful photos of the cooler region out of North Ubud. You may also want to check out Goa Gajah. This archaeological site holds deep carvings and a sacred temple that sits down a bit. You will have to walk down many stairs to reach this site. There is also an 11th century cave here where you can experience historical past times.
If you would like to stay directly in the main center of Ubud, there are other sites that remain directly in the city. Puri Saren Royal Palace is located directly in the heart of Ubud and holds the strongest culture of Bali that there is. This palace is the palace of the Ubud Royal Family and is one of the top attractions visitors will go to. Just across the way is also the art market of Ubud. You can find all sorts of goods that are of the Balinese culture from silk scarves to wood carvings. If you would like to hike in the city of Ubud, it is suggested that you head on over to the Campuhan Ridge Walk. This is the perfect trek for your time in this busy city and is extremely beautiful, especially during sunrise. It is something that should not be missed.
Bali has many different sites for visitation that are beautiful. If you have extra time, you may want to check out Pura Tama Saraswati, which is a water temple that is filled with beautiful architecture and a peaceful pond that surrounds the temple. You can also check out the Blanco Renaissance museum, which is the house and studio of Don Antonio Blanco. It features artwork and poetry that is quite unique. Any place you go to in Bali will blow your mind away with culture and wonder.
Visiting Bali: Top Activities in Ubud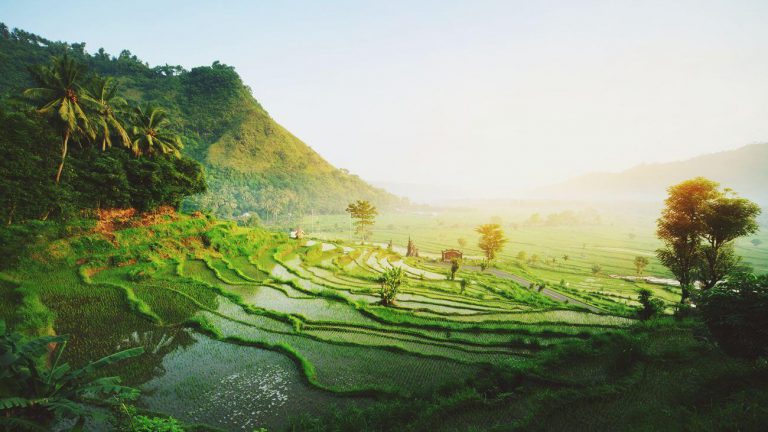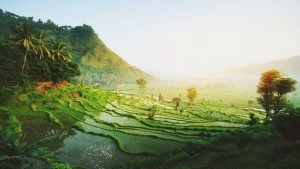 When you come to Bali, you may become overwhelmed with the large amount of things you can do. There are many different towns and each town has a wide range of activities to take part in, beyond the many sites to explore. Depending on the amount of time you have when you are in this beautiful island of Indonesia, there may be multiple things you will plan to take part in. Specifically in Ubud, this culture invites you to take part in the unique activities that Indonesia is known for.
Visiting Temples and Sites – Here in Ubud, there are many sites within the city as well as right outside of it that hold Spiritual and cultural roots of past and future times. The many different carvings and architectures can give you quite the historical and Spiritual experience in Bali. Whether you are at a temple with monkeys or a temple that holds deep spirits, you will not be dissapointed. When most come to Ubud, this enlightenment is what they are usually after.
Shopping and Restaurants – Ubud is filled with many different restaurants of many different types of food that all display the organic culture of Bali. Each street that you walk on, also, sells many different types of clothing, sculptures, and jewelry. There are large amounts of boutiques and shops to explore in the heart of Bali as well as markets. If you come to Ubud, make sure to bring your wallet and keep your eye out for any goods you want to take on home with you.
Yoga and Healing – Bali is known to be quite the Spiritual place. There are many places for yoga and meditation at different hotels and centers. Specifically in Ubud, there are many locations for yoga. One that is very popular is called The Yoga Barn. Here, there are many classes that you can take from easy yoga to more complex activities. Make sure to reserve your spot if you head to this yoga studio because it can fill up fast, especially on the weekends.
Outdoor Adventure – In the city of Ubud, there are places to enjoy nature and hiking. All throughout Bali, you will find many different plants and trees surrounding you wherever you go. You can, also, find places to hike and enjoy that nature throughout this volcanic island. One place near Ubud is the Tegenungan Waterfall. This attraction is the most natural place you can enjoy that is close to Ubud. Yet, don't forget to pay attention to the small spots you can find in the city. If you want more adventure, you can also take part in canyon tubing, cooking, art, as well as quad exploring. The options here are endless.
Bali is filled with many activities that are out of this world. Anything and everything you do on this island will be filled with adventure. If you head on over to Ubud, you will get the best cultural experience that there is in Indonesia. There is absolutely nothing like it.