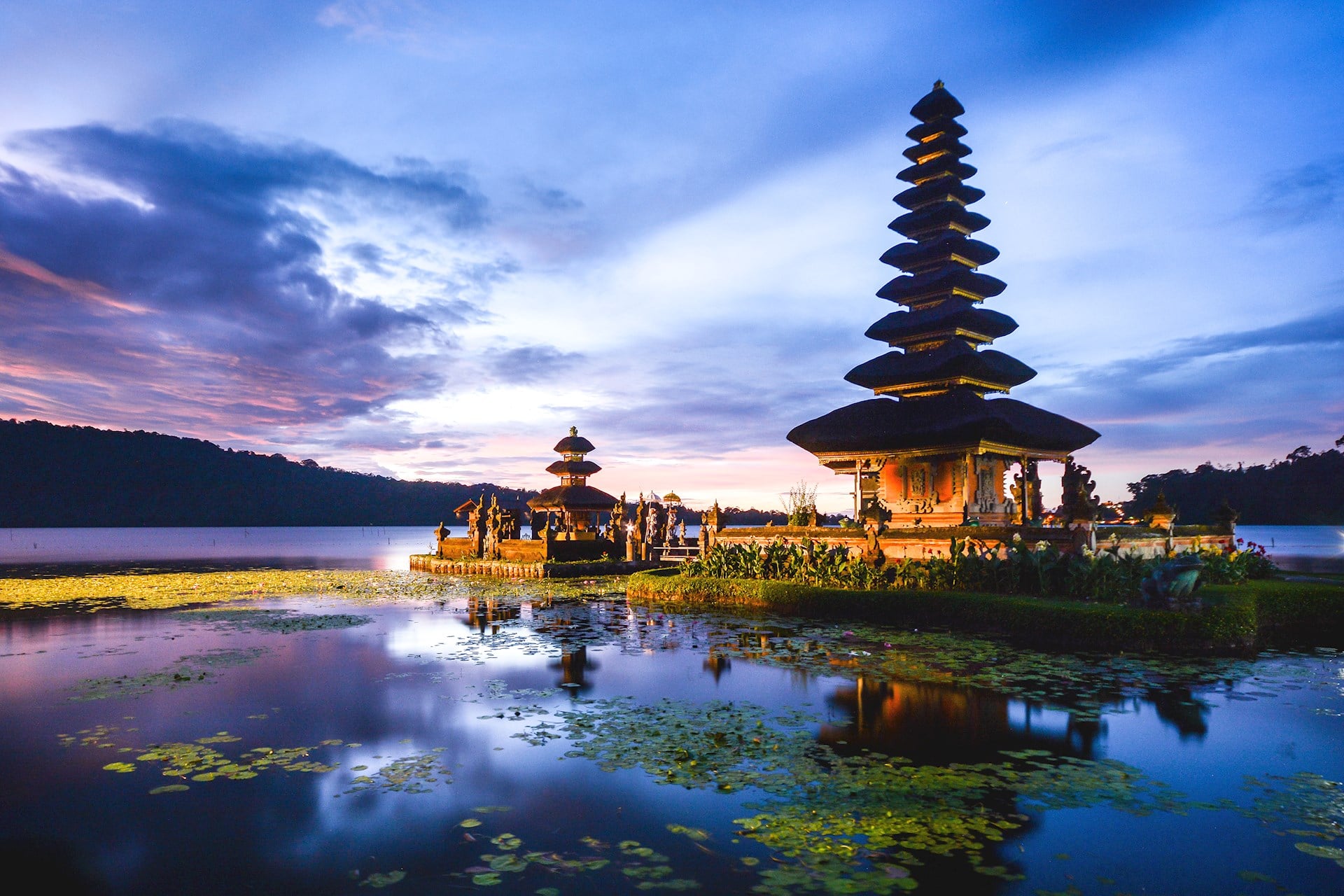 Visit Indonesia
Visit Indonesia: Top Five Islands to Explore
If you want to experience many different cultures in one place, you might want to head on over to the Southeast Asian country of Indonesia. Made up of thousand of different volcanic islands, you can experience different native cultures with many different languages all in one trip. Each island has something different to deliver, depending on where you decide to go and what you decide to see. Here are  top five picks for visitation while on your journey to the country of Indonesia.
Lombok – This island of Lombok is located east of Bali and west of Sumbawa. Here, it is recommended to unplug from your day to day reality. The nice wind, beautiful culture, and island life is what you will find in Lombok. If you are looking for beautiful beaches, relaxing waves for surfing, then this is the spot for you. You can also jump on over to the Gili Islands, which are perfect for seclusion, snorkeling, and a fun time.
Bali – The island of Bali is known for its forest mountains, well – known rice paddies, and iconic ocean life. This island holds a deep religious nature and there are many temples you can visit. Many come to this island to find enlightenment and healing through the Balinese culture, people, and Mother Earth. There are places such as the Uluwatu Temple, the city of Ubud, and even islands that are just off of Bali that have crystal blue waters and not a voice to be heard. Relaxation, meditative enlightenment, and refreshment is what you will find on this beautiful island of Indonesia.
Java – Java is an island that is quite well – known and populated in Indonesia. Here, you can find more than half of the populated locals that derive from here as well as the deepest and strongest culture of volcanoes. Geographically and economically, this island is the center be – all for the country of Indonesia. The city life that you want to find in Indonesia will be on this island in the capital of Jakarta. There are shopping malls, restaurants, and a modern feel.
Raja Ampat Islands – there are many islands to explore that populate the Raja Ampat Islands, but it is suggested to check out Waigeo, Misoo, Bantanta, and Salawati. These islands are known for biological diversity and a hot spot for all divers. You can find amazing sea life on these islands that will give you an experience you can never forget.
Flores – this island may not be as popular, but it is extremely beautiful. There are many things to do on this island for exploration, especially of the scenic nature. You can also take a ferry over to Komodo National Park to see Komodo dragons in their natural habitat. If you are on this island, make sure to check out the many crater lakes here on Mount Kelimutu.
Every island in Indonesia is beautiful. If you want to explore the sea, the city, or the religious temples, you will find exactly what you are looking for.