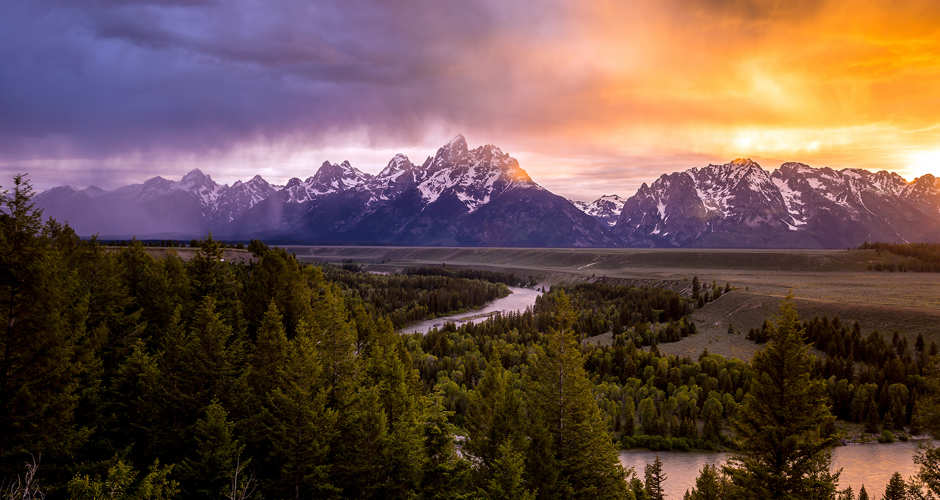 Yellowstone National Park
Yellowstone National Park: a beautiful monument
The world we live in is beautiful and precious. We must protect the Earth and cherish it with every tool that we have. Luckily, National Parks are now popping up all over the United States, savoring and protecting the regions of land that exists. The first National Park to begin this trail was Yellowstone National Park. Yellowstone National Park is filled with mountains, forests, lakes, and endless views for wildlife sighting. This conservation has changed the way Yellowstone interacts with its visitors, and the natural world.
Yellowstone National Park was established as the world's first National Park in 1872. This region has been occupied by people for over 11,000 years, and continues to flourish. It is mainly located in Wyoming, but some of the park is located in Idaho, as well as Montana. This area is also located atop a volcano hotspot and covers roughly 3,500 square miles. There are five entrances to the park as well as eight visitor centers that contain museums and lodging. When visiting the park, it is best to decide what you want to see and plan out your trip, accordingly, as the park is located within three states. Visitors will have to pay an entrance fee when entering the park.
This National Park exists from 6,000 feet above sea level and it goes higher. Due to this, and its location within the United States, weather can be unpredictable. You should take this into account when planning to visit the National Park. The spring and fall seasons have a temperature range of 30 degrees to 60 degrees Fahrenheit. The summer temperatures can range from around 70 degrees to 80 degrees Fahrenheit. Winter can be a bit cold, ranging from 0 degrees to 20 degrees Fahrenheit. Yet, each season will bring its own surprises with weather.
There are many things to do in Yellowstone National Park and there are many areas to visit, as well. Fishing, hiking, boating, biking, horsebackriding, backpacking, and camping are a few of the popular activities that people tend to take part in while they are in the park. Sometimes, people come just to enjoy the scenic views and to be with nature, watching the wildlife interact with the natural world. Each area within the National Park will have it's own arena of activity and each visitor will be drawn to visit a different region.
Some of the most well – known regions that people tend to visit are the areas of Tower – Roosevelt, Old Faithful, Madison and West Yellowstone, Mammoth Hot Springs, Norris, Fishing Bridge, Bridge Bay, Lake Village, and Grant Village. There are other areas that people tend to visit, as well, like the Canyon Village area and the West Thumb area. It all just depends on what your goals are, and what you are looking to see within this beautiful National Park.
Yellowstone is an uplifting area of conservation that attracts people from all over the world. Whether you come to participate in outdoor activities, or to just enjoy the beauty, you will not be dissapointed.
Yellowstone National Park: Top Activities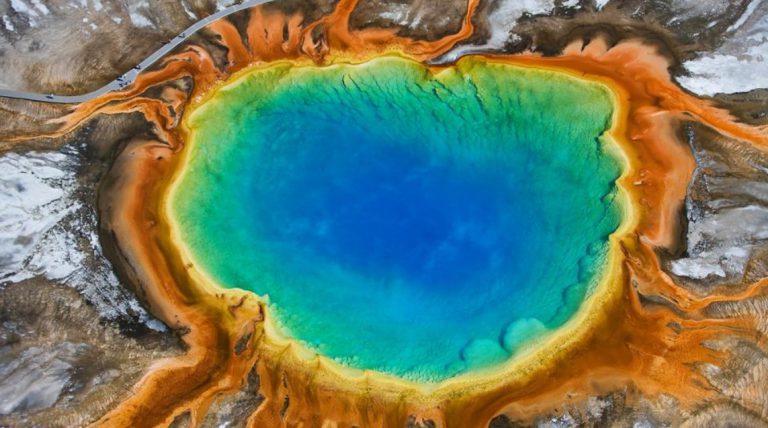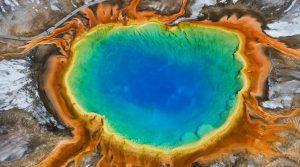 National Parks are protected by Park Services for a reason, and that reason is, simply, because the beauty and the land of this region are important to the country, and to the people. Yellowstone National Park is a large park, and there are many places within the Park to visit and see. Before planning your trip, you may want to decide where you want to travel to, and which activities you want to take part in. Those activities can be anywhere from hiking and fishing, to visiting famous landmarks that have made a name for themselves, within the Park. There are a few popular areas to visit that are highly suggested for enjoyment.
Yellowstone is known for their geisers. This park holds some of the biggest in the world and each one is filled with color and beauty. One of the most famous geisers is Old Faithful. Some of the geisers within the Park can be larger than a football field. Seeing these sights can make your trip to Yellowstone worth it, all on its own. Having a camera with you is highly recommended.
As most will take part in, hiking is an absolute must in this National Park. Yellowstone is filled with the natural wilderness and ruggedness that is Mother Earth. There is a 1,300 mile trail system within this park, and endless places to explore. Researching where you'd like to go and where you'd like to explore is recommended. A few popular hiking trails, that most like to embark down, are Uncle Tom's trail, Lava Creek Trail, and Fairy Falls Trail.
When you are Yellowstone, something that is unavoidable is wildlife sighting. Whether you plan to do it or not, you will most likely spot some amazing creatures that consider this National Park to be their home. Due to this, it is recommended to make it an activity you decide to take part in. You may see grizzly bears, eagles, moose, bison, and many other species living in their natural habitat. Once again, a camera is highly recommended for your trip to this National Park.
Finally, it is recommended to spend time in the nature of Yellowstone. Camping, backpacking, and exploring is highly recommended. Whether you spend time visiting places such as Artist's point, or if you go fishing and explore the different rock formations that Yellowstone holds, you will not be dissapointed. Find what you love to do, and do it within this great area.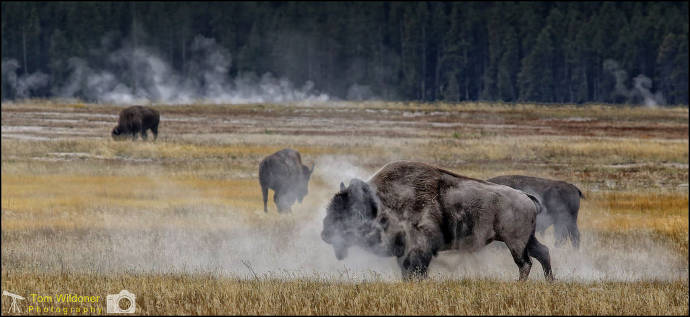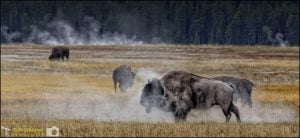 Every activity that is available in Yellowstone National Park is filled with beauty and adventure. If you have never visited this region before, you will be taken by surprise. Whether you are there for a day or a week, your experience will be one that you will never forget. Come with your friends, your family, and your camera. Let this place blow you away and view this planet we live on, differently.
Yellowstone National Park