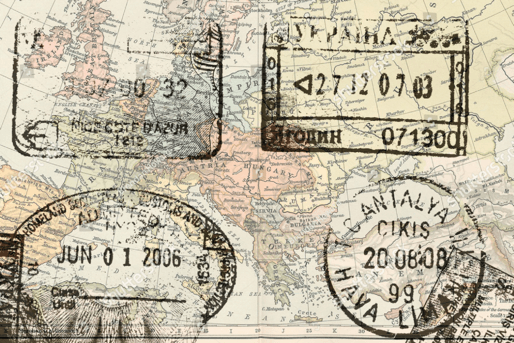 Traveling Europe
Traveling Europe: Best Way to Get Around
When people head off to Europe, more than likely, they have many countries on their list for visitation. When you are in the European region, traveling from one country to another is as easy as driving up the coast of California. Yet, how do you get around? You know you don't need to consistently go through a security process and pack and unpack your things so each country knows whom you are when you enter, but you will need to find a way to get to your desired destination. Depending on where you want to go, there are many different forms of transport available to the average consumer.
The most common and most popular way of travel in Europe is by train. Most backpackers and even families travel this way because you can purchase a train ticket and it will take you from one city to another, even if the next city is in another country. You can sit in a first class or regular seat and it is a hop on and hop off procedure. Depending on the popularity of where you are going, the time, and how far you are traveling, prices can vary. Some can be extremely cheap, where others can be a bit more pricey. Yet, nothing is as expensive as a long round-trip flight. If you are travelling around Europe to more than a few countries and you are going to be in this region for longer than a few weeks, then it is suggested to get a train pass. The Eurail passes give you a certain amount of countries available, the type of seat you are purchasing, and the amount of time that your pass is good for. Sometimes, you will need to add to the price of your pass, whereas other times, you can hop on the train completely free of charge. It is important to carry your pass with you if you purchase one and keep it safe, just like your passport. It is a form of identification when you are travelling.
If going the train route is not what you are after, flying is another option. Each flight can range from twenty minutes to a couple hours depending on where you are going. There are many domestic airlines for this European region and each one will give you a different experience. If you use this method of transportation, it is important to know you will have to go through some form of security when getting on a flight. You won't need to show your passport, but it is a domestic flight. It is also important to note that if you go from the European region to the United Kingdom, you will need to go through security as if you are going on an international flight and arriving in a new country. If this is the case, be prepared to have your passport ready. This will also occur if you take a train from the European region to the United Kingdom.
If these two options don't suit you, you can also take a bus. There are many bus companies throughout Europe that have very similar procedure as the trains do. These buses will go to many different cities throughout Europe and you can hop on and hop off. There will be certain bus stops you must go to for each bus you take and times may vary. This has become extremely popular over the years and if there are certain cities you want to go to, it may be wise to check out this option. Each option of transportation will be specific with times, traveling distance, and the experience you have. You may want to decide if you want to experience bus life or train life if you plan to hop from country to country via public transportation.
If public transportation is not what you are after, there are also other options. When you are in certain cities, there will be metro systems as well as taxis available throughout the cities. You can also take taxis a bit further, if that is what you desire. Although it may be a quite bit more expensive, it would be the private option and depending on the city your in, it might be the best case senario. If you want to do private transportation throughout your whole journey, you may want to consider renting a car. You can rent a car in certain countries and must get approved for it, but this is a private option and a daring one. Hopping from one country to another might be a little bit more tricky, but it is definitely an option to look into. It would be quite the experience.
If you are staying at hostels or even hotels, sometimes they will have options to rent drivers. This could mean that there is a driver to pick you up at a train station, a bus station, or even the airport. Sometimes, they will even arrange long term travel via bus, train, or private transport. If you don't feel comfortable doing it on your own, there will always be an expert in the country you are travelling to. Europe is filled with many forms of hospitality that will help you feel safe, calm, and collected.
Europe is a fantastic region that is filled with history, hospitality, culture, and engaging fun. If you have a chance to go to Europe, it is something you should not miss out on. Travelling from country to country is extremely easy, affordable, and perfect for the adventurous traveller. Depending on what you want to see and experience in this region, any and all forms of transport can give you days and nights that you will never forget. You will be wanting to come back to Europe in no time, to jump on a train, a bus, or even a plane.