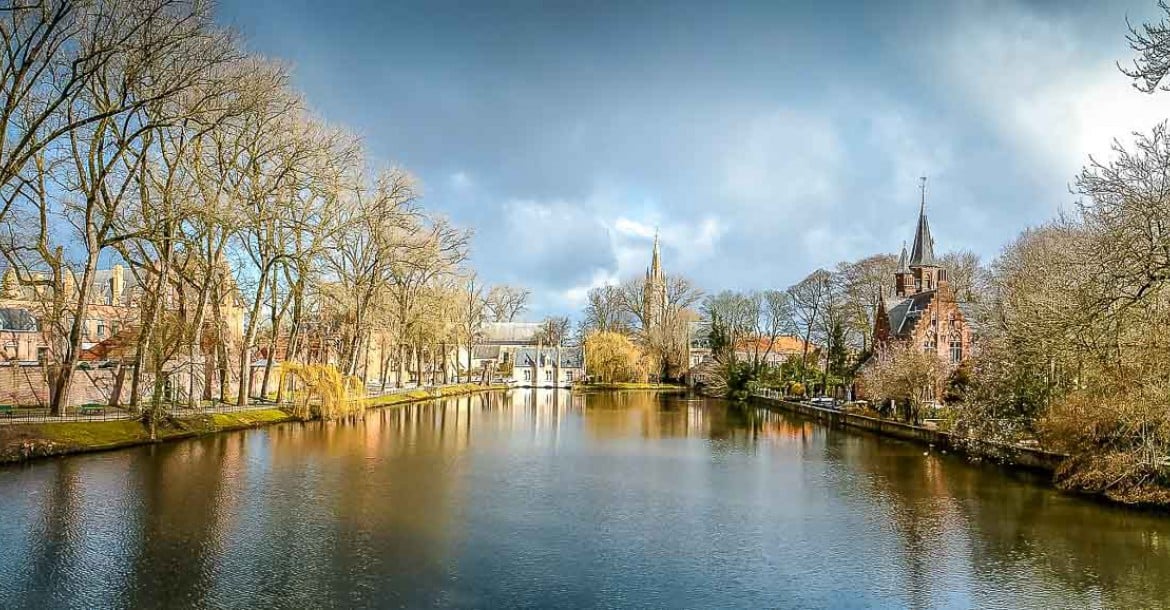 Traveling Belgium
Traveling Belgium: Explore the City of Bruges
When you head into the Northern Region of Europe, one country that may spark your interest is Belgium. Belgium is filled with culture that is unlike any other country that exists in the world. The people, the food, and the characteristics that make up the bordering region that is this country are unique to past historical times that have emerged through the creation of this European state. If you can make it over to Belgium, it is highly recommended and you will not be dissappointed. In fact, Belgium holds many cities that contain uniqueness beyond what Belgium is known for. One city that displays that uniqueness is Bruges.
The city of Bruges is the capital of the West Flanders in northwestern Belgium and is quite well – known. With its cobblestone streets, canals, and midieval buildings, the history of this town has changed and molded over time, bringing Belgium's past to life. Within the city of Bruges, there is an extremely important European trade and fishing port named Zeebrugge. If you come to this city, it is a historical spot you cannot and will not miss. When you arrive in Bruges, you will most likely step foot in the city's square called Brug's Square. Here, you will find the city hall as well as the 13th century Belfry where you can find panoramic views of the city. Once you arrive here, you will be transported into the perfected and beautiful city of Bruges. Yet, what is there to do in this wonderful city?
In any city of Brugges, there are three main food attractions that you may want to take a look at: chocolate, beer, and waffles. All throughout Brugges, you will find places to get delicious waffles that enhance the true culture of what Belgium has become. It is a delicacy you simply cannot skip. There are also chocolate shops all over Belgium, specifically in this town. If you really want to get the full chocolate experience, head over to Choco-story for a museum and tasting experience. In Brugges, there are shops where you can find alcoholic beverages for purchase and almost every restaurant and place to eat or drink at will provide you with the top of the line Belgian beers. You can also catch carriage rides throughout the town and fully immerse yourself in the relaxation of your travel experience. It will take you back to centuries of the past and give you a historical journey without a word even being said.
If you are coming to Brugges to see historical and natural sights, there are many to check out, depending on what you are after. Yet, anywhere you go in Belgium, you will experience a lifetime of memories you will not forget. The people, the culture, and the food of Belgium are truly stripped down to the truthful history of this country in this beautiful city called Bruges.
Visiting Belgium: Top Things To Do in the City of Bruges
Bruges is said to be one of the most beautiful cities that there is. With the colorful trees and the flowing wind that brings about pure relaxation and charm, you will not want to leave this city once you arrive. In fact, the city of Bruges has been used in films as well due to its charm and beauty. When you arrive, although you may want to just sit, relax, and enjoy your time, you may want to take part in seeing landmarks and enjoying the available activities. Yet, what are those activities?
When you come to this city, one place that is absolutely beautiful and hard to miss is Minnewater Lake. This lake resides in the middle of Bruges and runs with the canals. The name of this lake even means "Lake of Love." This lake is quite peaceful and romantic with all that it offers to it's visitors. During autumn, you will even be able to see the many different colors that support the beauty of this lake. There are paths, benches, and places to admire its beauty and sit with it, if that is what you so desire. You may even want to come enjoy a few delicacies at this beautiful spot.
If you want to enjoy the many museums and historical spots that exist in this city, you may want to start with this historical center of Bruges. This center has been an UNESCO site for quite a bit. Here, you can see the many past buildings that once were for merchants and marketplaces. Now, they are delicious restaurants and boutiques that you can visit and purchase at. There are also many museums in Bruges to see. You may want to check out the Groeninge Museum of fine arts or the Frietmuseum, which is specifically dedicated to Belgium's creation of potato fries. This whole city is filled with history, whether you are seeing a museum, the town center, or even checking out places such as the Basilica of Holy Blood, which has been around for quite some time.
In Bruges, there is scarcity when looking to find breweries. If you want to visit a brewery in Bruges, it is suggested to go to De Halve Maan Brewery. This is the last brewery that remains, today, in this city of Belgium. Its operation has been up and going since 1856. Here, you can get a quick history of the brewery as well as quite the experience of Belgium's brews. It is an enjoyable sight to come and see.
Bruges is a beautiful city that is filled with nature, churches, past historical times, and adventure that will give you an experience that will last a lifetime. If you are visiting the country of Belgium, this city is highly suggested. There is nothing like the deepest and purest form of culture when you are in a country. Here in Bruges, that is exactly what you will find.