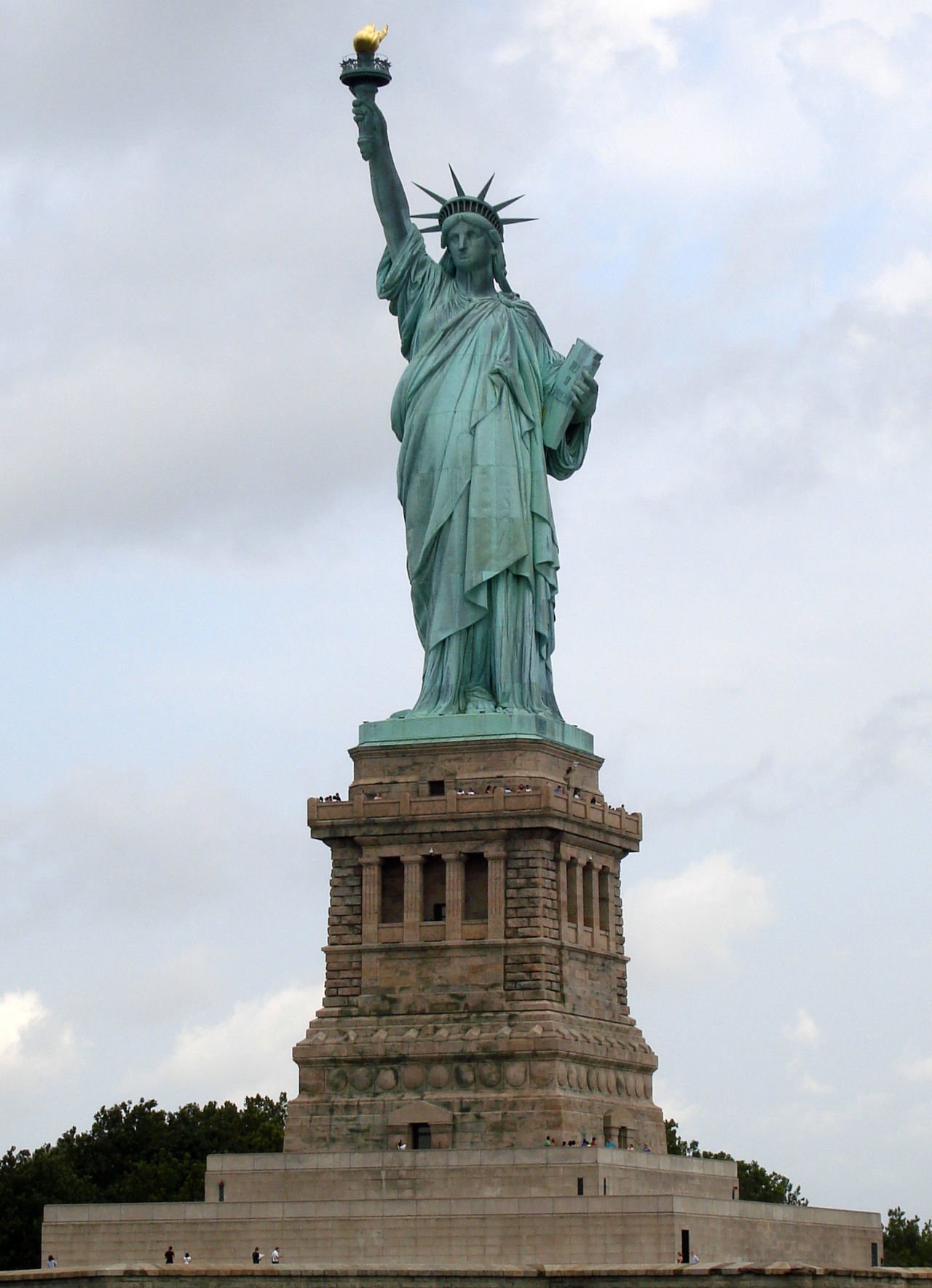 The Statue Of Liberty
The statue of liberty is situated on Liberty Island in New York Harbor. The statue was a gift from the French government to the American government. This gift was given on America's 100th Independence Birthday in 1886. It represented the France-American friendship and celebrated the abolition of slavery.
History of The statue
Widely known as The Statue of Liberty, this monument was named Liberty Enlightening the World.
Gifting the Statue
The idea of gifting the Statue originated in 1865 by Edouard Laboulaye leader of the France abolitionist movement and the chairman of the France Anti-slavery society.
Designer and the Engineer
The statue was designed by a young French artiest Frederic-Auguste Bartholdi. Once the design was complete, the most complex part was its contraction so Bartholdi needed an engineer and Gustave Eiffel, the creator of Eiffel tower, was called upon.
Fund Collection and Assembly
The statue was a joint effort of the U.S. and France. France built the Statue and U.S. built the pedestal on which it stands. Construction of the Statue began in September 1875 and it was completed in France in July 1884. The whole statue was transported to the U.S. by a ship from France in 350 pieces, all of which had to be put together again after arrival. The statue of liberty was placed on the granite pedestal in the star-shaped walls of Fort Hood.
About the Statue
The statue of liberty is 305 feet high. It weighs 450,000 pounds. The statue is mainly made of thin copper sheets which have turned green due to a chemical reaction between copper and the natural elements. The statue receives over 4 million visitors, annually.
Symbolism
The physical components of the Statue of Liberty have symbolic meanings. The broken shackles at Liberty's feet symbolize splitting far from oppression and persecution. The statue has a crown with seven rays; the weight of each ray is 150 pounds and is about 9 feet long which represent the seven continents. There are also 25 windows in her crown which is believed to represent gemstones found on the Earth and paradise's beams sparkling over the world. The torch or light signifies lighting the way to independence. Interestingly, it can be seen reflecting the sun during the day and illuminated by 16 floodlights at night.
Before the terrorist attack on America on 11th September 2001, it was possible for visitors to walk up the staircase inside the statue and climb 354 stairs to reach the crown to see the nice view of New York. The Statue of Liberty was closed a 100 days after September 11, 2001. The grounds reopened but the Statue remained closed until August 2004. Today visitors only have access to the Statue's pedestal observation. The Statue of liberty is an example of international friendship, determination and change. Over the years the statue represented freedom, democracy and liberty in the U.S.