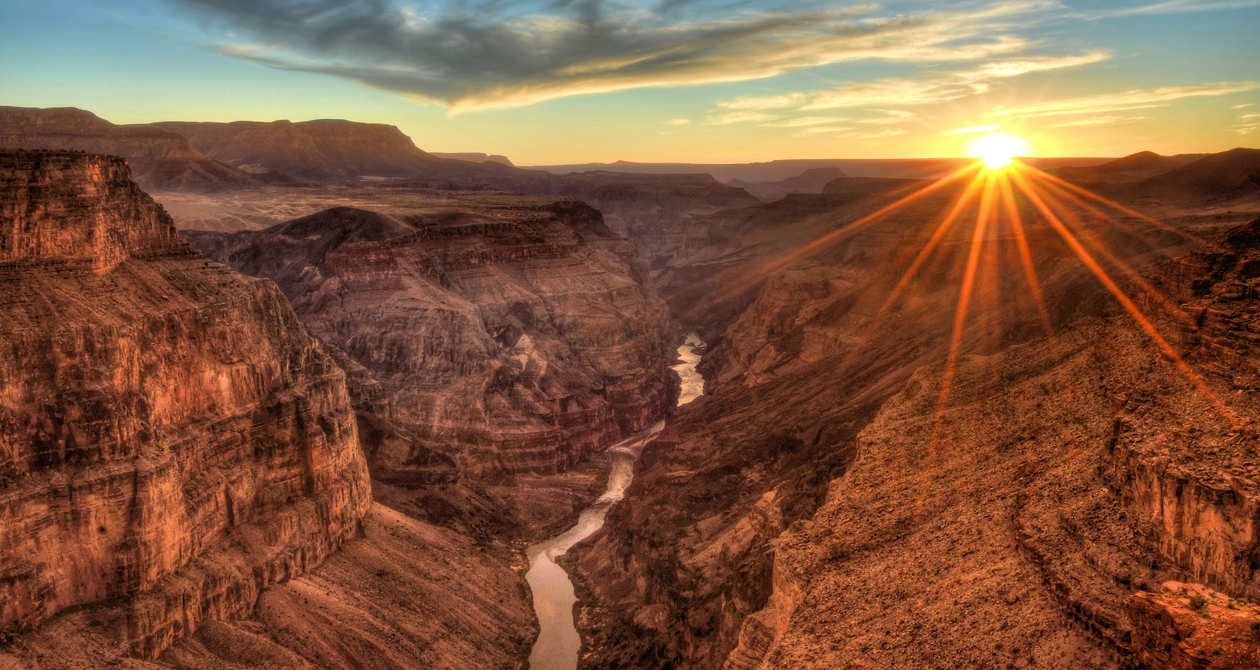 The Grand Canyon
The Grand Canyon National Park: Experience the Beauty
This world is filled with places that are beautiful, exciting, and adventurous, from the brilliant cities we work in to the natural landmarks we visit. Every place will provide an experience that lasts a lifetime, especially if you are visiting a place that enhances the breathtaking views of Mother Earth. The Grand Canyon National Park is open near round, attracting and providing an experience for it's visitors, each and every day. Whether you are called to visit this region now, or in the future, it is a guarantee that you will have an adventure of a lifetime.
The Grand Canyon National Park was established in 1919. Since then, the Grand Canyon, now, recieves over 5 million visitors a year, and is continuously growing. This National Park is located in Northwestern region of Arizona and covers 1409 square miles. Depending on the weather, the season, and where on the map you want to go within the Grand Canyon, you may want to do research and plan your trip, as the Grand Canyon has multitudes of opportunity. This National Park is open year round for visitations to the South Rim, and the North Rim is open six months out of the year. The North Rim opens up May 15 and stays open until October 15, before closing for the Winter season. Each area within the park will provide you with an experience that is unlike anything else.
There are many places to go within this National Park, depending on what you want to see. These areas include the North Rim, the Shrine of the Ages, Hermit Road, Desert View Drive, Desert View, Phantom Ranch, Toroweap/Tuweep, Havasupai Indian Reservation, the Hualapai Tribe, and the Skywalk. Within each region of the Park, there are a wide range of activities to take part in. Each region supports its visitors with beautiful views and engaging adventure.
When you are planning to visit this National Park, it is important to pack, accordingly. The Grand Canyon National Park can be quite dry, and without even knowing it, you may become dehydrated. Due to this, it is suggested that you carry water with you, at all times. It is also recommended that you pack proper clothes for where you are going, and for what the weather will be like. Most importantly, you will want to wear hiking boots or comfortable shoes throughout your trip. This can make all of the difference in the experience you have. If you feel like you need any emergency equipment, or if you want to bring a camera, that is also highly suggested.
The Grand Canyon will be an experience that you will remember. It is filled with beautiful views, and delivers an experience that never dissapoints. Depending on what you want to see, you could be there for a day, or even a few weeks. Every day you spend in this National Park will bring you excitement that you will never forget.
The Grand Canyon National Park – Top Activities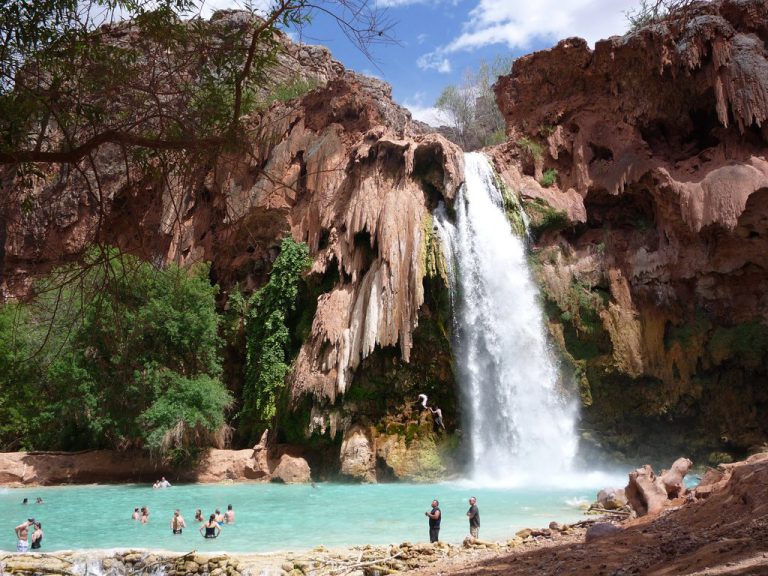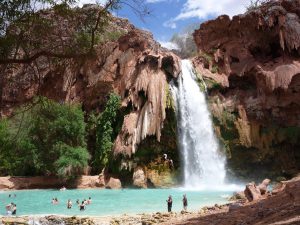 The Grand Canyon is filled with adventure and beauty, giving every visitor an opportunity to be blown away. When you plan a trip to the Grand Canyon, you may be wanting to go hiking, or you may want to just visit the views. Regardless of your reasoning, the Grand Canyon will far surpass your expectations. Yet, how can you obtain that experience? Here are some of the top activities that are suggested during your time in this fabulous National Park.
The most popular entrance spot is the Grand Canyon Village. This area tends to be crowded at times, but that is only due to what it provides. From here, you can see a beautiful view of the canyon at Yavapai Point. You can also learn and visit the railway system throughout this village. When you come to the Grand Canyon, this is one spot you shouldn't miss. Many lodging options are available here, as well.
The North Rim is another beautiful spot to visit. This region of the park is only open from May to October, due to weather conditions. Therefore, if you are in the park during the open season, it is highly recommended. The North Rim remains in its natural form, and attracts many visitors that love the ruggedness of nature. This undevelopment area is one that is worth visiting.
There are many hiking trails that are popular, and it is recommended to check out as many as you desire to. Yet, one that is highly suggested and gives beautiful views and a nice hike is the Rim Trail. From here, you will truly be able to experience the South Rim through the viewpoints and on the trail.
Havasu Falls could be labeled as one of the most beautiful attractions within the Grand Canyon National Park. To visit these falls you must hike around ten miles into the Hualapai Indian Reservation. It has some of the bluest waters that exist within this dry canyon, bringing outstanding beauty to your experience. If you're up for an adventure, this attraction will be one to remember.
Another attraction that is popular is the skywalk. This attraction travels from the North Rim to the South Rim and is a bridge with glass floors. Although some find this attraction damaging to the beauty of the Grand Canyon, it has gained popularity. If you feel called to experience the Grand Canyon this way, you may want to explore the Skywalk.
Depending on where you want to go within the Grand Canyon, each experience will be different. Every square mile of this National Park has it's own unique beauty that enhances what Mother Nature is all about. If you plan to visit this National Park, it is recommended to spend as much time as you desire, seeing as many areas as possible. The history of the place is rich, the views are spectacular, and the fun is overwhelming.