When To Start?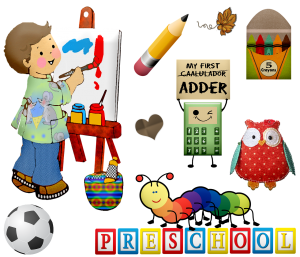 From the very moment they are born, children are growing and learning. In fact, within the first year of their lives, they have gone from being completely reliant on an adult to gaining independence enough to walk and begin to speak. This phenomenal level of growth and development continues each year in early childhood. As their parent, you may begin to wonder how you can help them to thrive even more than they already are.
As children grow, it is important for them to begin to experiment with traditional learning as well as continuing the learning they earn through play. Homeschooling is a great option for parents who have the opportunity to work with their children within the walls of their homes. While it is important for children to begin to experiment with learning, it is also important that they get plenty of time to play as well.
When looking for a Preschool curriculum to use in your home, there are a few things to keep in mind. You should remember the age of your preschooler. Children can begin to do some "preschool" activities at 2 years old. However, their attention spans will be far more limited than a 4-year-old. You also want to make sure that the curriculum you choose is highly engaging. Preschool-aged children love to work with manipulatives, prefer colorful materials, and enjoy when song or movement can be incorporated into their learning.
Online Preschool Curriculum Sources – Ideal For Homeschooling
However, the biggest factor for many homeschooling parents is budget. Spending money on the preschool curriculum does not seem to be a smart way to handle an already tight spending budget. After all, preschool is meant to be the most basic. Yet, designing a curriculum entirely from scratch probably seems a bit overwhelming as well. Luckily, there are a multitude of resources that can be found online for free!
Jumpstart has an abundance of lesson plans, worksheets, and units available for free on their preschool resources website. These lessons are built with ages 3-4 in mind, but they also have resources for older kids if your child advances faster.
In addition, Jumpstart also has an online program full of games and additional resources. Jumpstart Academy is an online-based program that can be a great resource for preschool-aged children. However, it is not a free resource. The online academy is only accessible through a monthly subscription.
Everything preschool is a website that is truly a comprehensive list of ideas relating to planning for and teaching preschool. This website is not geared toward homeschooling specifically, but rather toward both preschool teachers and homeschooling parents who are interested.
This website is divided up into several subsections:
Themes: The themes section has ideas for different learning topics that preschoolers may be interested in. Within a certain topic, there will be several ideas for teaching the children about that particular topic.
Lesson Plans: The lesson plans section outlines various lesson plans surrounding certain themes. For example, on the website there is a week worth of lesson plans surrounding the theme of "pets."
Alphabet Ideas: Teaching preschool-aged children the letters of the alphabet is likely the biggest part of the job. The alphabet section contains multiple ideas for teaching each letter of the alphabet.
Coloring Pages: This section has tons of free coloring pages to print off!
Craft Recipes: Preschool aged children love to do crafts. This section of this website will help you think of craft projects around whatever theme or alphabet letter you trying to teach.
Developed by a home school mom, the all-in-one homeschool curriculum is designed for the homeschooling and child. The preschool curriculum is not recommended until age 4. According to their website, some four-year olds may need to wait six months and then try again on the curriculum.
This is an extremely structured curriculum that is basically already completely planned out for you. All you need to do is review the materials and get started. This is great for a homeschooling parent who is looking for a print and go kind of curriculum.
ABCYA is an excellent online resource for the preschooler to use at home with parental supervision. This website offers preschool level learning games for virtually any topic that you can imagine. This curriculum cannot stand on its own, however this is a free resource which would be a great addition to any of the other tools that you have gathered for your preschooler to work with.
If you are looking for a preschool curriculum that is appropriate for younger children, then letter of the week is a great place to begin. Letter of the Week has a curriculum designed for all young children.
This website has essentially laid out every step for teaching your children to read within the walls of your home. This website includes recommended books based on the letters your child is learning, and even has ideas for snacks to go along with those letters.
Things To Consider When Choosing A Preschool Curriculum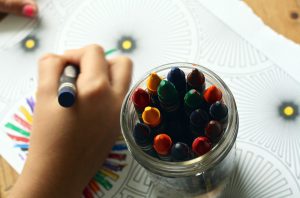 There are a few things to consider when choosing which preschool curriculum is right for you, but two questions stand out above the rest:
How much work do you want to do to prepare? Some parents want to have a lot of creativity with their daily lessons for their preschoolers. Other parents prefer to have a structured curriculum ready to go. There are plenty of free options for both type of parent.
What age is your child? Many of the preschool resources found online are best suited for ages 3-4.
Once you have determined which preschool curriculum is right for you, you will be well on your way to teaching your child everything he or she needs to know before he or she begins school. Remember, the most important part of your preschool aged child's development is finding the correct balance between schoolwork and playtime.